Knowledge • Resources • Research
It's your business & website - It's my business to help you make it the best website!
What are Keywords?

There are two definitions of keywords:

Keywords are words or phrases entered into a search engines by people when they surf or search the internet.
Keywords are the words and phrases that search engines "tag" each page of a website based on the web page content.

Ideally, a website owner has taken the time to research popular keywords and profitable keywords relevant for his/her business.
The primary goal for finding the best keywords is to generate traffic to the website (i.e. website visitors). The secondary goal for choosing keywords is to convert the website visitor to a paying customer.
What are Keywords to Avoid?
If your goal is to attract visitors to your website BUT your website is new (e.g. less than 6 months old) then you should avoid keywords or phrases that are highly competitive.
For example, if your website is related to the financial services industry, you might have a difficult time attracting search traffic with the popular keyword phrase "free credit report" (673,000 monthly searches - Google Keyword Tool Dec 12 2012). The first few pages of Google and Bing search results for this keyword are dominated by well established websites that are owned by Government agencies and large corporations.
You should also avoid keywords that are non-sensical. That is, keywords or phrases that cannot be formed into a grammatically correct sentence. The search engines have software that scans each web page and then determines what the page is all about (keywords) based on the content.
If your keyword is "keyweird" it will be difficult for human readers to make sense of your content.  Humans "vote" on website quality by clicking and sticking around on your site. Bad quality websites translate into "bounces" or hasty exits. 
For example, if you are an accountant, you may find a great keyword related to your business is "benefits tax no children" as many people search for help in this cryptic and short hand manner.
But, you would be hard-pressed to weave this phrase into a meaningful sentence. Never mind the fact that for search engines to "agree" that your web page is about this keyword, you need to inject this keyword into a web page with some measure of "density". So repeat your keyword / phrase once per hundred and fifty words. This is a process called website search engine optimization.
"Stickiness" and "Bounces" are tracked by the search engines.  So find  keywords and write natural content to keep your human visitor happy and engaged.  Returning visitors are the best vote of confidence that your website has quality content.
In summary, what are keywords to avoid?
Highly competitive keywords
Non-sensical keywords
Why are Keywords important?
Keywords are important for website owners, webmasters and web designers to discover for each web page on the website. Keywords give each page a focus for content. Keyword focused content pages are naturally "optimised" for both human readers (so visitors to your website are more likely to enjoy reading the content) and for search engines.

How can I help you right now?
I'm happy to share my 12 Tips for Creating the Best Business Website as a free gift. And I do mean 'free' - there's no strings attached - not even a request for your name and email address!
If you need help, advice, a friendly push in the right direction, to rant or rave about a product or service ... please don't be shy about contacting me. Perhaps I can help you achieve your business goals.
You can do it ...
"That was fast! That is exactly what I need it to do. You are amazing! You just might be the secret weapon that makes a website less  about being BUSY on the Internet and more about being a BUSINESS on  the Internet." - Stan L., advice-for-lifetime-relationships.com
Feedback is important: If you think this content was useful to you, feel free to LIKE and Share with friends, colleagues and family members.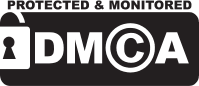 Return to the Home Page from What are Keywords or learn about Keyword Research