Knowledge • Resources • Research
It's your business & website - It's my business to help you make it the best website!
Website Traffic

---
Attracting website traffic should be the goal for ALL websites.

---
More Traffic Please!
Creating and launching a website is a huge accomplishment.

If you've managed to achieve this then congratulations are in order!

But this is not the end of the journey, it's only the beginning.

The ultimate goal for any website owner is to attract TARGETED visitors that convert into PAYING Customers
The level of promotional activity and the desired website traffic is different for everyone. As a measure of success, it's very important to establish some targets for daily and monthly visitors.
Here are some typical questions arising from this activity:
How do I know how many people visit my website? How do I know where traffic is coming from?
What is a practical and reasonable goal to set for daily/monthly visits?
How do I increase website traffic? Does it cost money or can I get some free website traffic?
Can I get "targeted website traffic"?
Website Traffic Goal Setting
It's important to set a realistic goal for the number of visitors to your website.
There are no written rules or guidelines that you can find to tell you definitely what is a reasonble and achievable number of visitors to target.
Goal setting includes the following traffic sources:
Website Traffic - Offline Sources
Promoting your website through offline marketing activities can be difficult to track but will definitely generate some traffic to your site (e.g. business cards, business stationery, leaflets, newspaper/magazine advertising, outdoor advertising, signage, vehicle graphics etc.)
Traffic Goals from Offline Sources: If you spend advertising budget on printed and media advertising promoting your business and / or website, then you might expect to receive between 1% and 3% response rate from your advertising efforts.  You can attribute some of your direct traffic (this is a category of traffic from your website analytics tool) to offline sources.

Website Traffic - Search
Traffic from search engines comes in two forms:
Organic or Natural 
Paid or Sponsored
For organic traffic use your primary keywords and complete keyword research for each page on your website. The Google keyword tool is a good resource for getting a rough idea of the volume of traffic you might receive.
TOOL ALERT: Don't use the Google keyword tool to figure out the best keywords for Search Engine Optimization.  It was not designed for this purpose and you could waste your time creating and optimizing content for the wrong keywords.

Take into account the competitiveness of your keywords (i.e. highly competitive keywords are difficult to get page ranking for, especially on a new website).
For paid traffic, again use your primary keywords but use a traffic estimator tool provided by the web advertising platform you intendd to use.
For example, if you plan to use Google Adwords, use Google's Traffic Estimator tool. You will need to determine a web advertising budget (i.e. the maximum cost per click and daily budget you are willing to spend) in order to complete paid traffic analysis.
Traffic Goals from Search: If your website is popular and ranking well within Search Engines, you should expect to see 80-95% of your traffic from search.  Ideally, the majority of this traffic is organic (FREE).

Website Traffic - Referrals
Traffic referrals come from all the inbound links to your website.
Some of these links would be created by you as you promote your website in various places on the internet (business directories, forums, social media sites, article or blog sites) PLUS the links to your website / webpages created by other people (i.e. backlinks) or link building service providers.
Backlinks are extremely influential since they act as "citations" that signal the search engines to pay attention to the "linked content".
As long as the backlinks are from authoritative and credible sources (and not viewed as WEB SPAM), then you should expect to see some excellent overall results.
Traffic Goals from Referrals: If you have an average linking profile (or one that appears to be natural), then you could reasonably expect that 10-20% of your traffic is from referrers.  If your referral traffic is higher than your Search traffic make sure you have a robust link-checking system in place to manage the validity of the links.  Personally, I don't like to link my website to too many other domains - over reliance on another website for traffic makes  me feel vulnerable.

Tracking Website Visitors
There are dozens of website/visitor tracking software tools out on the market but they do have fees associated with them. These fees are based on a usage/subscription model (e.g. monthly fee per volume page views). The easiest and cheapest method for tracking site traffic is to sign up for either a Google Analytics or Yahoo Analytics account, install the tracking code on your website and then monitor your website performance.
---
Make sure your website content and web page design are optimized for your primary keywords to maximise your web traffic opportunities

---
Increase Web Traffic
There are only three effective and legitimate ways to increase web traffic:
Paid web advertising - this includes Sponsored or Paid Ads on the major search engines (e.g. Google Ads, Yahoo Sponsored Search, Bing AdCenter, Facebook Ads)

Website promotion - this includes linking strategy, article writing, forums posting, "offsite" references (e.g. business cards, stationery) and press releases

WARNING: AVOID BUYING WEBSITE TRAFFIC AND/OR JOINING "LINK FARMS" -- THE RESULTS ARE NOT SUSTAINABLE AND YOUR SITE COULD SUFFER FROM NEGATIVE SEO.
YOUR SITE COULD ALSO BE DE-INDEXED BY THE MAJOR SEARCH ENGINES

Targeted Website Traffic
Getting super-targeted traffic is very much dependent on getting "normal" traffic (i.e. web advertising, promotion and SEO) under control first. Once your site has generated enough traffic over a period of time (e.g. minimum 12 months of traffic), then you can perform traffic analysis using your website analytics tool (e.g. Google Analytics, Yahoo Analytics).
Keyword analysis: what are the keywords used that generate traffic to your site?
Content analysis: where are your visitors tracking within your website? Which web pages are generating the most interest? what are the subjects/topics on the most popular pages?

Referral links: which sites are generating the most visitors? What is the context of the inbound link? For example, if it's a text based link, what specific words form the "anchor text"?
Use this collected information to determine some additional keywords to be researched.

Ongoing Traffic Analysis
Once you have generated some traffic to your website, you have luxury of monitoring the traffic to further improve the performance of your site with respect to page and traffic ranking. Plan to monitor the following:

Conversion: How often does a visitor turn into a direct customer?
Referral: How often does a visitor promote your website or web page (e.g. Facebook "Like", StumbleUpon)?
Affiliation: If you have an affiliate program in place to promote your website and your business, how often do visitors sign up and become an affiliate for your products/services?

Loyalty:

What is the ratio of new visitors vs returning visitors?

Stickiness:

Where do your visitors "travel" on your site? What are the most popular pages and content? What is the average length of time spent on the site?
How can I help you right now?
I'm happy to share my 12 Tips for Creating the Best Business Website as a free gift. And I do mean 'free' - there's no strings attached - not even a request for your name and email address!
If you need help, advice, a friendly push in the right direction, to rant or rave about a product or service ... please don't be shy about contacting me. Perhaps I can help you achieve your business goals.
You can do it ...
"That was fast! That is exactly what I need it to do. You are amazing! You just might be the secret weapon that makes a website less  about being BUSY on the Internet and more about being a BUSINESS on  the Internet." - Stan L., advice-for-lifetime-relationships.com
Feedback is important: If you think this content was useful to you, feel free to LIKE and Share with friends, colleagues and family members.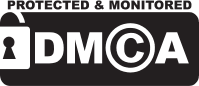 Return to the Best Websites home page from Website Traffic