Knowledge • Resources • Research
It's your business & website - It's my business to help you make it the best website!
Website Reviews

If you would like to explore the opportunity for receiving FREE website reviews, you can find any number of open forums with this as a featured topic. But the feedback and suggestions received may or may not help to identify or resolve your specific website issues.
Based on my own participation in the forums (i.e. writing website feedback) I have observed a wide range in the quality of "wisdom" and advice being dispensed.
In some cases, I have seen some self-proclaimed "experts" publish advice that would result in a negative outcome for the website.
In this forums, quite often the information exchange between requestor and advisor seriously LACKS some key points for consideration, such as:
What are the business goals and objectives?

How does the owner view the website relative to competitors?
How do customers view the website?

What does SUCCESS look like?
How is the website currently performing (e.g. Traffic levels, Entry pages/Exit Pages, Keywords, Ranking, Search Terms, User Experience, Bounce Rates etc.)

What are the key concerns and issues?

In my opinion, there is no value in conducting an assessment if the desired outcomes are not clearly identified AND the website owner isn't committed to making changes to improve their website.
The FREE Website Reviews model is good for general guidance and for receiving OPINIONS from people but it does not compete with a Professional Website Review and assessment.

Professional Website Reviews

A professional website review is a structured activity should consist of the following key steps:
Website Owner completes a Briefing document or outline to guide the Reviewer on his/her needs and expectations
Website Reviewer conducts a review following an agreed set of criteria and topics RELEVANT for each client
Website Reviewer prepares findings and issues a report that includes SPECIFIC actions
Website Owner prepares a Plan for Improvement including cost budget and schedule for completion. Ideally this plan is shared with the Website Reviewer to ensure it is practical and valuable.

Finally a followup Review is scheduled to assess ACTIONS and OUTCOMES.

My Website Review Services
I offer Website Reviews on a strict first-come, first-served basis.
As of October 2012 my standard fee for this service is £100

Before I agree to perform a Website review I kindly ask that you contact me and share some basic information (see contact form below). Upon receipt of the initial request I will conduct a preliminary review of your website to determine one key thing:
CAN I HELP YOU?
If I am unable to conduct a Website Review and perform the assessment / recommendations with a strict level of quality and confidence, then I will respectfully decline the work. For example, I have turned down Website Reviews in the following circumstances:
Website is not owned or controlled by the requestor (note: I always request proof of ownership and/or validate domain ownership using publicly available Domain Registration records)

Website is not written in English
Website content is lacking in quantity (e.g. 1 page website)

Website topic is inappropriate (e.g. pornography, gambling)
Website purpose is unclear
If I do agree to help you and respond as such via email, please be prepared to roll up your sleeves! Your involvement in the Review, Assessment and Action Plan is critical to success. I will also confirm the Website Review Fees. In some rare cases due to complexity and size of website I have adjusted my Fees accordingly.

Once we agree on the fees, timelines and responsibilities (i.e. who's doing what) then I will kindly ask for a deposit payment to commence work. Additional payment terms will be discussed and agreed before any time is spent on the project.
I do look forward to working with you sometime soon !

How can I help you right now?
I'm happy to share my 12 Tips for Creating the Best Business Website as a free gift. And I do mean 'free' - there's no strings attached - not even a request for your name and email address!
If you need help, advice, a friendly push in the right direction, to rant or rave about a product or service ... please don't be shy about contacting me. Perhaps I can help you achieve your business goals.
You can do it ...
"That was fast! That is exactly what I need it to do. You are amazing! You just might be the secret weapon that makes a website less  about being BUSY on the Internet and more about being a BUSINESS on  the Internet." - Stan L., advice-for-lifetime-relationships.com
Feedback is important: If you think this content was useful to you, feel free to LIKE and Share with friends, colleagues and family members.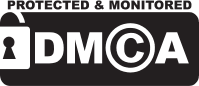 Return to the Best Websites home page from Website Reviews