Knowledge • Resources • Research
It's your business & website - It's my business to help you make it the best website!
Website Ranking
Website ranking is not the same thing as page ranking. The former has to do with your website traffic statistics (i.e. how many visitors you receive on your website) while the latter is about how each individual webpage is "scored" by the various search engines.

Search engine optimization (SEO) is a process that uses tools and specific techniques to improve page ranking which in turn drives more traffic to your site. This results in higher website ranking.
Page Ranking
The "ranking" of web pages was pioneered by one of the founders of Google (Larry Page). In fact, "PageRank"TM (a Google trademarked term) is an algorithm that Larry invented as part of his University dissertation while studying Computer Science at Stanford University, USA. The patent is held by Stanford University.
The basis of the algorithm and topic of the dissertation was based on the fact that content on the World Wide Web has a variety of quality, ranging from "useless" to "extremely valuable". For search engines to reasonably perform their primary function (finding web pages that are relevant for a given search term), the set of available content needs to be organized and presented back to the searcher so the most relevant web pages are listed first. In the academic and scientific community, published work that is often "cited" or referenced is deemed to be highly regarded and relevant. In the WWW community, citations are in fact "links".
The full Google ranking algorithm is proprietary and a highly guarded secret. Rumour has it there are only 3 people in the world that have full access to it. Links are one factor in Google's ranking algorithm to determine page rank.
Website Ranking
As a website owner, you should periodically check your website ranking (use Alexa for this activity). I recommend you do this 30 days after you've launched your website to baseline its ranking and plan to monitor it monthly. When you visit Alexa, enter your website address (e.g. the-best-websites.co.uk), click the green search button (see image below) and then click "Get Details" on the next screen that is presented.
The details for your website are presented on a dashboard (see below).
Initially Alexa will report "No Data" for your traffic rank. Don't worry, it does take time for your website to be found and assessed. Make note of the traffic rank statistics for your Global Rank. Individual country rankings may also be available. In the dashboard image below for "My Print Offers" (as of July 25 2012), you can see it is ranked 12,052 in Great Britain. This means there are 12,051 websites in Great Britain that have better traffic rankings. The goal is to get to #1!
You need to promote your website using good Search Engine Optimization and use an effective linking strategy to increase your website traffic.
How can I help you right now?
I'm happy to share my 12 Tips for Creating the Best Business Website as a free gift. And I do mean 'free' - there's no strings attached - not even a request for your name and email address!
If you need help, advice, a friendly push in the right direction, to rant or rave about a product or service ... please don't be shy about contacting me. Perhaps I can help you achieve your business goals.
You can do it ...
"That was fast! That is exactly what I need it to do. You are amazing! You just might be the secret weapon that makes a website less  about being BUSY on the Internet and more about being a BUSINESS on  the Internet." - Stan L., advice-for-lifetime-relationships.com
Feedback is important: If you think this content was useful to you, feel free to LIKE and Share with friends, colleagues and family members.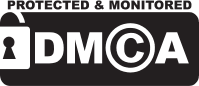 Return to the Best Websites home page from Website Ranking or learn more about Search Engine Optimisation.