Knowledge • Resources • Research
It's your business & website - It's my business to help you make it the best website!
Website Hosting

Unless you are planning to use a website designer that also offers Free hosting as part of their package, here's how most people would go about finding hosting services:

Go to your favourite internet search engine (e.g. Google)

Enter the words "web hosting"
Scan the search engine results to see some possible hosting providers, click on the corresponding website link and … uh oh, you quickly discover that you've entered a world of techno-babble and jargon.
Jargon Buster
You may be confronted with terms like "SSL" and "GB" (doesn't mean Great Britain) and "bandwidth" and "traffic" (no, not the motorway or road variety) and "FTP" and "load balancing" or "failover" and "uptime" (not to be confused with "downtime") … and the list goes on and on.
Seriously, how could you possibly make an informed decision about web hosting and sorting out the various features and options when you don't even understand what these things mean?
Is SSL important or not?

Should it matter if you can have multiple "FTP accounts"?

Does "Speed" matter?

What happens if you don't get "Server Side Includes" (You might think – Hey, I paid my fees so everything should be "included" right)?
At this stage you might be inclined to give up comparing web hosting providers and just simply go with the lowest price option (and why not, saving money is important) or maybe you don't want to take any chances of missing out some key feature or option so you decide to go with the best of everything (i.e. the most expensive package). In either case, you might feel a little annoyed that you were robbed of making an informed web hosting decision because no-body was around to explain it all to you.

Comparing Web Hosting Services
If you "ignore" the big and well known web hosting providers who dominate the search engines results pages, you would find thousands of businesses (and individuals) ready to offer you hosting services for your website. Among this extraordinarily large selection of hosts, your perfect website hosting provider is waiting for you to call or click. But how do you go about the task of selecting the best one?
Initially, your search for a website hosting service is focused on generating a "short list" of proivders. These are 3 key criteria for selecting a potential web hosting provider
3 Criteria for selecting a Web Host


Is the hosting provider a business organisiation and well establshed company?
Is the hosting provider a true hosting Internet Service Provider or a Reseller?
Are the hosting providers' servers and equipment physically located in the country where your business operates?
Notice how "price" and "packages" and "features" are not relevant … YET!! At this point you are simply trying to find a list of web hosts that you could potentially use to host your website. Keep in mind that more detailed review and assessment will be conducted once you narrow down your selection to the top hosting providers.
You may need to contact the hosting company directly to find out the answers to these questions. To explore each of these criteria in more detail, a more country-specific view is provided below.
Best Web Hosting (UK) - Visit this page if your website will be "based" in the UK

Cloud Computing and Website Hosting
Over the past couple of years, there has been a major shift involving computer technology in large data centres. The leading hardware and software technology companies (e.g. IBM, Hewlett-Packard, Microsoft) plus many others, have been on a path toward "virtualized environments" which has culminated in something called Cloud Computing. This technology offers terrific benefits and advantages for website hosting companies, but there are some important aspects to it that might pose certain risks to your business. I've written about the benefits and risks in a free article "Perfect Storm - Cloud Computing, Website Hosting and Your Website". Please contact me if you would like to receive a copy via email.
Cloud Computing Impacts Website Performance
It is very important that your web hosting provider create a high performing network for your website. One of the ways a hosting company can leverage "the Cloud" is by using Content Delivery Networks (or CDN).

What is CDN?
A content delivery network, is a group of servers located worldwide that work together to automatically optimize the delivery of your website content to your visitors.
A CDN stores your static content (stuff like images, style sheets and script-code) on global servers. When someone visits your website, the CDN automatically decides the shortest and ultimately the fastest route to get that content to your visitor. Your content is routed through the server closest in proximity to your visitor, optimizing your site's speed.

An Example
Still confused? Think of yourself as an international flower delivery company with only one shop. If your shop is located in New York, how in the world are you going to deliver flowers to your customers in Paris? This would take a few days right? Ideally, you wouldn't be delivering flowers directly from New York to Paris. It would take too long and who likes wilted flowers? Instead, you would set up a chain of flower shops that closer to your customers. That's essentially what a CDN does. It delivers flowers (your content) from a shop (server) closest to your customers.

Benefits of CDN
Who can benefit from a CDN? Essentially any webmaster! If you're a London blogger, you don't want your website loading slow for your New York readers. Your readers really don't care that your site is slow because your website's server is located on the other side of the globe. To them, your site is just plain slow and they don't have the patience to deal with it.

If you would like to explore the benefits and want an easy and affordable way to boost the performance of your website? Try using the Content Delivery Network (CDN) Hosting service from A2 Hosting. A2 Hosting's CDN increases site load speeds by an average of 30%. Each Web Hosting account includes a FREE CDN and users can opt-in to this service with 1-click.
Bottom Line: Remember that you have about 6-8 seconds for your site visitors to decide if they want to stay or bounce. Don't let those precious seconds tick way because you think that there's no solution for accelerating your site.
How can I help you right now?
I'm happy to share my 12 Tips for Creating the Best Business Website as a free gift. And I do mean 'free' - there's no strings attached - not even a request for your name and email address!
If you need help, advice, a friendly push in the right direction, to rant or rave about a product or service ... please don't be shy about contacting me. Perhaps I can help you achieve your business goals.
You can do it ...
"That was fast! That is exactly what I need it to do. You are amazing! You just might be the secret weapon that makes a website less  about being BUSY on the Internet and more about being a BUSINESS on  the Internet." - Stan L., advice-for-lifetime-relationships.com
Feedback is important: If you think this content was useful to you, feel free to LIKE and Share with friends, colleagues and family members.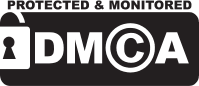 Return to the Best Websites home page from Website Hosting