Knowledge • Resources • Research
It's your business & website - It's my business to help you make it the best website!
Website Hosting UK

Judging by the search results for "website hosting UK", hosting in the UK is a thriving industry. But you can't always be sure the top listed sites that offer web hosting will yield the best web host for your UK-based website.

To evaluate the available UK web hosts, use the following enquiry guide to create a short list of providers.

Website Hosting based in UK?
Find out if the web hosting provider a UK based company or if they are based in another country, find out if they have a UK base of operations. That is, they have an office with staff based in the UK and not just a Registered Office address using a service address.

Within the UK, hosting Internet Service Providers (ISPs) are not regulated by any government agency so if you have a service issue with your website (e.g. speed or reliability) then you may need to seek an independent legal opinion regarding the contract terms of the agreement you're operating under (remember to always read the "Terms and Conditions" content prior to finalising your purchase).
If you are dealing with a hosting company that is based in the UK or is registered in the UK (i.e. Companies House registration) then you have some reasonable assurances that any legal or contract issues will be handled within the UK court system.
UK Internet Service Provider or Reseller?
A true hosting Internet Service Provider (ISP) owns and operates their own data centre (e.g. usually a very large building) containing all of the required computer hardware (servers, monitors, keyboards, mouses), equipment (printers, modems, routers and other tech gadgets), and software that YOUR website needs to "live". A fully operational data centre facility includes things like building security, power management (we wouldn't want their electricity bill!), cooling facility (just think of the heat that's generated by hundreds or thousands of computers!), cabling, etc. It's quite a complex environment that requires seriously skilled people to manage it and make sure things run smoothly. In this regard, the hosting ISP can directly handle (assess and diagnose) and address issues or problems that arise. So if you have a "support" request or enquiry, chances are you'll be dealing with somebody who can provide you with details AND solutions.
A reseller is a person or company that deals directly with hosting ISP's and has the ability to re-sell the hosting ISP services (i.e. web hosting) to you, and others like you. In some cases the Reseller earns commission from the hosting ISP for each product or service they sell. In other cases, the Reseller simply sets their own price for the products and services (offered and fulfilled by the hosting ISP) and makes money either through marking up above the cost price or through volume sales. In any case, the Reseller may or may not be obliged to offer customer support or technical support to the website owner.

Physical Location of Equipment in UK?
Now you know that servers and equipment really mean "Data Centre", you can truly embrace your new found technical jargon and use it to investigate this very important criterion. Most often, you will need to contact the web hosting provider directly to get to the real facts here because this information is rarely published on their websites. This is especially true if you're dealing with a Reseller who may or may not know the answer.
The reason this is an important question to be answered is based on two facts:
Fact 1. The physical fact that data to "render" or "visually create" your website to the end-user on their computer or other device (known as a "client") needs to come FROM the web servers located in the Data Centre. If this rendering process is slow because of geography then the overall experience that end-users have will be quite frustrating. They may even decide to abandon viewing your website before getting a chance to get to all the good bits (for example, your online shopping catalogue or your awesome photo's or your contact page). Now that would be a shame.
Fact 2. The physical fact that in some cases, the information that you collect and manage on your website (for example, customer information) will need to be compliant with legislation (i.e. Data Protection Act, 1998). The Information Commssioner's Office (http://www.ico.gov.uk/) provides valuable information and gudiance for Data Protection (http://www.ico.gov.uk/for_organisations/data_protection.aspx). There are also cases for ensuring adequate data protection if the data is stored overseas (i.e. not in the UK or European Union) (http://www.ico.gov.uk/for_organisations/data_protection/overseas.aspx).

Special Note: Cloud Computing technology is impacting major data centres around the world.

How can I help you right now?
I'm happy to share my 12 Tips for Creating the Best Business Website as a free gift. And I do mean 'free' - there's no strings attached - not even a request for your name and email address!
If you need help, advice, a friendly push in the right direction, to rant or rave about a product or service ... please don't be shy about contacting me. Perhaps I can help you achieve your business goals.
You can do it ...
"That was fast! That is exactly what I need it to do. You are amazing! You just might be the secret weapon that makes a website less  about being BUSY on the Internet and more about being a BUSINESS on  the Internet." - Stan L., advice-for-lifetime-relationships.com
Feedback is important: If you think this content was useful to you, feel free to LIKE and Share with friends, colleagues and family members.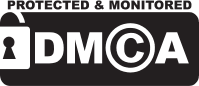 Return to Website Hosting from Website Hosting UK or return to the Best Websites home page