Is this Website for you?
Knowledge • Resources • Research
It's your business & website - It's my business to help you make it the best website!
I publish practical advice to enhance your knowledge and help you develop a better understanding about the internet, websites and technologies.
This website will be helpful for you if ...
you have little or no technical knowledge about websites and want to learn about website technology

you do not have a website and want to learn how to create one (including "Using WordPress")
you have tried creating a website but didn't succeed
you have a website that needs to be redesigned or refreshed and you want some fresh and relevant ideas
you need help researching a niche or brainstorming monetization opportunities
you have a specific technical problem and you can't figure out how to fix it
you need help promoting your website using social media, organic search or pay-per-click advertising
This website is also helpful for those people who have an existing website and would like to have it assessed (functionality, usability, design, performance).
Website reviews are available upon request.

Read My Story to learn more about why I created this website for you! And the reason why I chose this as my tagline:

"Knowlege • Resources • Research"

Knowledge
I've worked with dozens of business owners and I see many of them do not have the basic knowledge they need to make informed decisions.
I worry about this Knowledge gap because it poses a risk that uninformed decision-making may lead to negative consequences (including "no results").
I believe it is vital to gain an understanding about these core set of topics:
user experience design
basic HTML and CSS 
website hosting 
SEO and keywords 
copywriting 
graphics
social media
website promotion
traffic stats and analysis
Resources
In today's technology-rich world there is unprecedented access and availability of affordable do-it-yourself tools and technology (including online free website builders and WordPress!)
So the capability to create one of the best websites possible is not exclusively within the domain of very large companies with equally large budgets.

For small business owners today, creating a web presence has never been easier. BUT why do so many fail to create an effective web presence?
Access to the right knowledge and resources provide two critical elements to address the many challenges you might face as you embark on your journey to build an online business.

The resources listed on this site are some of the best products and services available today. Each one has been thoroughly researched and assessed to be a valuable resource.
Research
Conducting research is a core activity that you should not delegate to somebody else if you want to have a chance of presenting the best website possible to your viewing audience.
Since your website is an extension of your business, it is crucial that your "web presence" be effective.

Internet users (your potential customers) experience lots of other websites during their surfing sessions. Over time, internet users have built up an expectation of what the best websites offer to help them navigate and find the information they're looking for. This expectation is carried over when they visit your website.

For example, most websites today have a clear link to Facebook, LinkedIn, Twitter and other social sites. If your competitors have these links and yours doesn't, perhaps your potential customers will think your business isn't "with it" ... I know, it's not fair but your business is being judged 24/7.

Once your website is created, it's important to remain constantly vigilant about the latest user experience features, design trends, technologies, promotional techniques and services to keep your website current.

You should frequently monitor your main competitors using keyword research to see their web page and traffic rankings and ensure your website remains competitive.

You can delegate this activity to a specialist firm but you must ensure they understand your business goals so that website changes are aligned with your business needs.

How can I help you right now?
I'm happy to share my 12 Tips for Creating the Best Business Website as a free gift. And I do mean 'free' - there's no strings attached - not even a request for your name and email address!
If you need help, advice, a friendly push in the right direction, to rant or rave about a product or service ... please don't be shy about contacting me. Perhaps I can help you achieve your business goals.
You can do it ...
"That was fast! That is exactly what I need it to do. You are amazing! You just might be the secret weapon that makes a website less  about being BUSY on the Internet and more about being a BUSINESS on  the Internet." - Stan L., advice-for-lifetime-relationships.com
Feedback is important: If you think this content was useful to you, feel free to LIKE and Share with friends, colleagues and family members.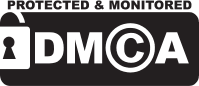 Return to the Best Websites home page from this website page or learn how to create the best website for your business.