Website Design

Knowledge • Resources • Research
It's your business & website - It's my business to help you make it the best website!
The design of your website is not the same thing as web page design. The design of a website should be 100% aligned with the overall purpose of the website.
For example, from an aesthetics perspective a shopping website will be more visually oriented (lots of photo's and graphics) than an insurance website that will likely have more text.
Functionally a shopping website will need a shopping cart, payment processor such as PayPal, Worldpay or 2CO and possibly an affiliate marketing program. An insurance website will need tools for online chat and insurance quotes.
A website design project should address the following topics:
User experience - featuring overall design aesthetics including text, graphics, video, colour scheme

Functional elements - shopping carts, payment processing, discussion groups, membership/subscription, online chat, language translation etc.
Quality content - text, images, video and links all contribute to content quality of each web page
Website promotion - social media, affiliate program, linking strategy, paid web advertising

Colors - Choose appropriate colors based on sound color theory for various elements including menu navigation, links, headings, background etc.
Design Elements - User Experience
If your website is properly search engine optimized, first impressions can occur on any page of your website since search engines direct visitors to relevant web pages based on the search term(s).
However, the main home page will probably be the natural first destination for the majority of your website visitors
Hint: Make sure you sign up for a web analytics account to track your visitor statistics, understand traffic patterns and track conversions.
To ensure an effective first impression, the design goal is to deliver an exceptional user experience.
A user's experience is influenced by a number of factors. Some of these factors are not within your control (for example, outstandingly unique web fonts!)
For example, because of the everyday experiences with LOTS of other websites out there, user's may expect the following content and features:
Web pages for "contact us/me", "about us/me", "terms and conditions", "privacy policy", "frequently asked questions"

Images that are "clickable" leading to more detailed information that is relevant for the image
Social networking signup/login integration (i.e. Facebook connect)
Social sharing of web pages or specific content (e.g. Twitter, LinkedIn, Facebook, Digg, MySpace etc.)
Geography / location filter or search category (e.g. interactive maps)
Website search to help visitors find content on your site

Functional Elements
The list of functional elements required by a website is very much dependent on the purpose of the site and the goals of the website owner.
For example, a website for a professional services type of business (e.g. accountant, solicitor, estate agent) could definitely benefit from a Blog/Articles function to generate authoritative content and increase the "stickiness" of website visitors. 

There is a caution here though -- try to avoid a "shiny object syndrome" (i.e. including a feature just because it's snazzy or trendy). Instead use a basic scoring or ranking system to evaluate the functional elements to include on your site.
Consider the following criteria and recommendation as a starting point for evaluating each function:

Legal or Professional compliance - MUST include it

Core Function (e.g. Shopping cart for e-commerce) - MUST include it

Primary Competitors have the function enabled - MAY include it if it reinforces 5. or 6. below

Competitors are not doing it (differentiation) - MAY include it if research supports inclusion AND if it reinforces 5. or 6. below

Enhance User Experience - RECOMMEND inclusion if independent Website Review/Feedback supports it

Increase SEO or Traffic Ranking - RECOMMEND inclusion if independent Website Review/Feedback supports it; MUST include if page and traffic rankings will be improved

Content Quality
Web page content includes text, advertisements, images, video and links. The most important content element is the text. The quality of original text-based content on a website will have a dramatic impact on user experience and search engine optimization.
For example, a web page that has text content interspersed with too many advertisements and you risk alienating your visitors. Experience the visitor departure right after they've clicked on a search result in Google search engine results page and your site may suffer "negative-SEO".
Images and video's definitely add visual impact to your website design and should be incorporated to improve the user experience first before satisfying any search engine optimisation goals.

The links on a page (not including text-based advertisements) should also serve to improve the user experience and lead the reader around your website. Links that lead to external websites should be carefully positioned and managed. This is explored in more detail in your linking strategy.

First impressions of your site don't just appear on the "home" page. Search Engines serve up your web pages in response to the search terms entered by users!
Website Promotion
Creating a promotional plan is a critical deliverable for your website design project. Executing this plan as a series of clearly defined activities should be incorporated into the regular operations of your business.
If you cannot commit to a regular schedule of website promotion campaigns then reconsider undertaking each activity in the first place. 

Your original website design must factor-in promotional elements otherwise there is a risk that a website re-design will be required to take advantage of promotional tools and services. The following is a list of common promotional elements and the design impact:
Social Community Sites (e.g. Facebook, Twitter): Website design for 1-way or 2-way integration. Do you want your posts on Facebook or Twitter to appear on your main website? Do you want specific content on your website to appear as posts on Facebook or Twitter?
Paid Website Advertising: Website design for banner ads in header, footer and sidebar spaces.
Affiliate Program: If you have a product or service that can be sold by affiliates, your website design should include provisions for tracking referrals as well as landing pages to convert affiliate traffic from visitors to customers. Affiliate marketing is also a key topic about how to make money from your website.
How can I help you right now?
I'm happy to share my 12 Tips for Creating the Best Business Website as a free gift. And I do mean 'free' - there's no strings attached - not even a request for your name and email address!
If you need help, advice, a friendly push in the right direction, to rant or rave about a product or service ... please don't be shy about contacting me. Perhaps I can help you achieve your business goals.
You can do it ...
"That was fast! That is exactly what I need it to do. You are amazing! You just might be the secret weapon that makes a website less  about being BUSY on the Internet and more about being a BUSINESS on  the Internet." - Stan L., advice-for-lifetime-relationships.com
Feedback is important: If you think this content was useful to you, feel free to LIKE and Share with friends, colleagues and family members.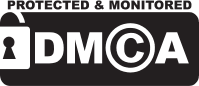 Return to The Best Websites home page from Website Design