Knowledge • Resources • Research
It's your business & website - It's my business to help you make it the best website!
Web Design Company
You should definitely contact a web design company if you do not want to tackle creating or updating your own website.

But finding a reputable web design firm in an unregulated industry can be time consuming and pose potential risks if you don't approach the research and selection activity as a project in its own right.
Website Design
Let's start by clearing up the definition of "Website Design".
First, the design of a website includes MORE than just the graphics (logo, banner, images).
Second, website design work manifests as a project and therefore includes a financial budget, schedule and key artifacts such as "wireframes", "content blueprints", "search engine optimization plan", "functional and non-functional requirements" and "website promotion strategy and plan".
Therefore, a professional website design firm will have a formal process or method for guiding all of the design and development work activities, including adoption of a project management approach.
A current trend among many web design companies is to offer a proprietary "content management system" that allows the website owner to manage their own content. You should definitely arrange for a demonstration or review of this capability to ensure you are comfortable with the "ease of use" it provides.

Website Maintenance
It's important to acknowledge that once your website is designed and built there will be some future maintenance activities to undertake.

So, find out from your web design company how much money they might charge you to perform maintenance activities such as:

Add a new website page (text only)
Add a new website page (text and graphics)
Change an existing page
Renew Domain Registration
Perform a website backup (including database files)
Perform a website restore (including database files)
Move website to another web host
Add or change email accounts
Submit website to search engines
Build/re-build sitemap
Search engine optimisation
Website performance and tuning (speedy web page loading)
In addition to the costs involved for the above tasks, make sure you enquire about the turnaround time for each item. For example, you might need to have a new web page quickly added to your site in response to a business or sales opportunity. Or you might have a gallery or portfolio of work that needs refreshing to coincide with some advertising activities.
Notwithstanding you would like to have an affordability discussion, but you also need to establish a "quality of service" expectation with each prospective web design company before you sign a contract for the web design project.

How can I help you right now?
I'm happy to share my 12 Tips for Creating the Best Business Website as a free gift. And I do mean 'free' - there's no strings attached - not even a request for your name and email address!
If you need help, advice, a friendly push in the right direction, to rant or rave about a product or service ... please don't be shy about contacting me. Perhaps I can help you achieve your business goals.
You can do it ...
"That was fast! That is exactly what I need it to do. You are amazing! You just might be the secret weapon that makes a website less  about being BUSY on the Internet and more about being a BUSINESS on  the Internet." - Stan L., advice-for-lifetime-relationships.com
Feedback is important: If you think this content was useful to you, feel free to LIKE and Share with friends, colleagues and family members.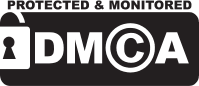 Return to the Best Websites home page from Web Design Company.