how to spot Scams!
Knowledge • Resources • Research
It's your business & website - It's my business to help you make it the best website!
Scams are fairly easy to recognize in the REAL world.
For example, if someone approached you on the street and suggested they could sell you something incredible for a cheap price ("the Brooklyn Bridge in New York for £100") you would probably ignore them and move along.
Internet scams are slightly more difficult to recognize, but not IMPOSSIBLE to spot once you know what to look for.
Make Money Online Scams
Unfortunately, the vast majority of "too good to be true" stories are related to this very popular topic "MAKE MONEY ONLINE".
Do a quick search in Google and see for yourself the sheer volume of search results related to this topic.
I know a LOT of people who have spent hundreds of £'s and $'s chasing the dream of making money using the internet. So with the potential market of "uninformed buyers", the odds are pretty high that many "too good to be true" deals or offers are exactly that -- too good to be true.

Don't be fooled by any of the following tactics:
"Testimonials" - names can be fictitious and photo's of "real people" can be purchased from any stock photography website
"Proof of Income" - images and snapshots of commissions earned and cheques can be easily created and manipulated in photo editing software (e.g. Adobe Photoshop)
"Rags to Riches" - effective sales pages tend to hook people by playing on emotional levers (e.g. I had £1 left in my pocket, then I found THIS product)
"The Secret" - if you are being sold the idea that somebody is sharing their secret for making vast sums of cash, ask yourself -- why would a complete stranger let the ENTIRE WORLD know about an amazing money making scheme and risk all that competition?
"HURRY! Only xx Left"- This tactic is another emotional lever that plays on a fundamental element ... fear. Fear of missing out on something special.
Questionable Internet Services
As a website owner, you will undoubtedly be tempted to purchase products or subscribing to various services providers offering solutions in the folllowing areas:
Increase Website Traffic
Get Quality Website Links

Grow Social Media Fan Base (e.g. Twitter followers or Facebook likes)
But you must avoid artificial methods and approaches for accelerating these activities (traffic, linking, fans). Google is very much "clued in" about the naturalness of authentic websites and those that try to "cheat the system".
In fact, Google's Page Ranking algorithm updates are effectively weeding out websites that employ questionable tactics to elevate ranking and appear more prominently in search results pages.
Google has the power to effectively remove websites from their index files if they believe the site is viewed as "web spam".
Technically, providers who are offering these types of services are not necessarily con artists, but the claims that are being made should make you think twice about parting with your hard earned cash ("guaranteed", "proven", "safe").
Want to Report a Potential Scam?
If you think you've come across a scam and would like to submit it for inclusion in my "Scam Alert" report, please fill out the form below. ALL INFORMATION YOU PROVIDE IS KEPT CONFIDENTIAL. Here's what will happen after you submit your entry:
I will conduct research using the website link you provide.
I will prepare a report and give you my opinion based on the facts I uncover
I will make a recommendation ("go for it", "avoid", "pursue with caution" etc.)
I will ask if you would allow me to post a testimonial from you -- anonymously (see below).
"Thank you for helping me identify a potential scam!
Brooke M. (United States)"
How can I help you right now?
I'm happy to share my 12 Tips for Creating the Best Business Website as a free gift. And I do mean 'free' - there's no strings attached - not even a request for your name and email address!
If you need help, advice, a friendly push in the right direction, to rant or rave about a product or service ... please don't be shy about contacting me. Perhaps I can help you achieve your business goals.
You can do it ...
"That was fast! That is exactly what I need it to do. You are amazing! You just might be the secret weapon that makes a website less  about being BUSY on the Internet and more about being a BUSINESS on  the Internet." - Stan L., advice-for-lifetime-relationships.com
Feedback is important: If you think this content was useful to you, feel free to LIKE and Share with friends, colleagues and family members.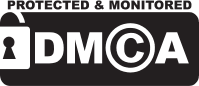 Return to the Best Websites home page from Scams.