Knowledge • Resources • Research
It's your business & website - It's my business to help you make it the best website!
Recommended Reading

This is the entire list of recommended reading content I have collected and referenced throughout this website. These recommended reading materials are truly world class, easy to understand and extremely useful guides.

Search Engines & Search Engine Optimization
If you want to expand your knowledge about search engines and search engine optimization then be sure to add these to your bookshelf / bookmarks.

Web Page Design
If you would like to make your own web pages, any of these books would be a good investment.

How can I help you right now?
I'm happy to share my 12 Tips for Creating the Best Business Website as a free gift. And I do mean 'free' - there's no strings attached - not even a request for your name and email address!
If you need help, advice, a friendly push in the right direction, to rant or rave about a product or service ... please don't be shy about contacting me. Perhaps I can help you achieve your business goals.
You can do it ...
"That was fast! That is exactly what I need it to do. You are amazing! You just might be the secret weapon that makes a website less  about being BUSY on the Internet and more about being a BUSINESS on  the Internet." - Stan L., advice-for-lifetime-relationships.com
Feedback is important: If you think this content was useful to you, feel free to LIKE and Share with friends, colleagues and family members.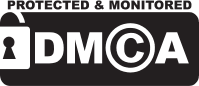 Do you know a great website resource?
If you have come across a resource related to websites that you believe would be helpful for other people, them please share it here!