Knowledge • Resources • Research
It's your business & website - It's my business to help you make it the best website!
Photography Websites

Photography websites provide a critical content element to your website -- images and media. Webpages that are enlivened with colourful and relevant imagery are much more likely to engage your visitors and encourage them to stick on your site.

Ideally, you should publish original content (e.g. your own photo's, illustrations etc.) but this is not always possible or practical. Although you could commission for custom work, this can be quite expensive and time consuming.

Stock photography websites are an effective and affordable resource.

---
The best photography websites provide free images, multiple image formats and media at an affordable price!

---
The following photography websites provide some of the best images and media resources.

Dreamstime - Stock Photography & Digital Images
This is a great resource for free images plus it has fantastic account features (e.g. multiple lightboxes) and a convenient dashboard area that helps to keep you organized.


Purchases are made using a credit system. Credits can be purchased in bulk or you can sign up for a monthly subscription. Here are some key statistics for the site (as of July 27 2012)
Total files: 14,350,080
Monthly images: 350,794
Total users: 4,931,024
Photographers: 138,148
Fotolia - Royalty Free Images, Graphics and Video
Fotolia is a market leader in providing stock photography, graphics and video. Purchases are made using credits which can be bought individually or in bulk. Affordable subscription plans are also available.

One of the best features of the site is the Advanced Search which offers filters for colour, size, concept, price, age of file and more. The search engine also offers keywords searching so complex statements can be built up to find that perfect image.
For example, if you wanted images of flowers and/or chocolates but no hearts or jewellery, you search query would read "gift AND (flowers OR chocolates) NOT (heart OR jewellery)". Here are some key statistics for the site (as of July 27 2012)
Photos and Illustrations: 16,075,504
Vector Illustrations: 1,778,422
Video Footage Clips: 307,981
Total Users: 3,000,000+
---
Photography Websites - Glossary of Terms
Lightbox: A virtual container of images that have been tagged by the account holder. Lightbox entries provide an organization structure so you can quickly scan and tag images for consideration. You can easily move entries to a shopping cart for purchasing.

How can I help you right now?
I'm happy to share my 12 Tips for Creating the Best Business Website as a free gift. And I do mean 'free' - there's no strings attached - not even a request for your name and email address!
If you need help, advice, a friendly push in the right direction, to rant or rave about a product or service ... please don't be shy about contacting me. Perhaps I can help you achieve your business goals.
You can do it ...
"That was fast! That is exactly what I need it to do. You are amazing! You just might be the secret weapon that makes a website less  about being BUSY on the Internet and more about being a BUSINESS on  the Internet." - Stan L., advice-for-lifetime-relationships.com
Feedback is important: If you think this content was useful to you, feel free to LIKE and Share with friends, colleagues and family members.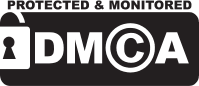 Return to the Best Websites home page from Photography Websites