Knowledge • Resources • Research
It's your business & website - It's my business to help you make it the best website!
My Website Design

I haven't been asked this directly, but I'm sure it's "out there" somewhere lurking in the minds of my website visitors -- "Why did you choose this website design?". So in an attempt to explain (not justify) my reasoning, here's what was "in my head" as I created my website design:

Site Layout
My website is a 3-column layout because I prefer to create a consistent and balanced look-and-feel.

I reserved the left-column for navigation because of the breadth of content on the site. A global header navigation system would have left me with some tough decision making in terms of menu/sub-menu design (something I personally hate to encounter on websites).
The right-column displays extra content (e.g. links, advertisements, subscription / login) and middle column is reserved for the web page content.

Page Layout
With web page content nicely tucked between two sidebar columns, I do try to balance the page vertically by keeping content relatively "chunked". Major topics on each page are separated using "<h2>" header tags.

Graphics and Typography
I love retro, hence the verdana font. I started using computers in 1982 and I firmly believe the typewriter class I took in my middle school years had a huge impact on my programming skills - 72 words per minute made coding a breeze!
I am not a graphics designer so there are no fancy pictures on the site (even though I recommend this be a key component for my readers). My skills are in research, analysis and writing so I've focused this website on teaching and providing resources and references.
If you are a graphic designer who has found this website and would like to "donate" your time to help liven up the site, feel free to contact me. Any work that is undertaken will be fully attributed, including a backlink to your website and nicely written case study page explaining the work that was done plus before and after images.

Colour Scheme
I prefer a neutral colour scheme so that I have the best chance of maintaining my website design colours even when I need to integrate 3rd party site elements such as advertisements and widgets.

How can I help you right now?
I'm happy to share my 12 Tips for Creating the Best Business Website as a free gift. And I do mean 'free' - there's no strings attached - not even a request for your name and email address!
If you need help, advice, a friendly push in the right direction, to rant or rave about a product or service ... please don't be shy about contacting me. Perhaps I can help you achieve your business goals.
You can do it ...
"That was fast! That is exactly what I need it to do. You are amazing! You just might be the secret weapon that makes a website less  about being BUSY on the Internet and more about being a BUSINESS on  the Internet." - Stan L., advice-for-lifetime-relationships.com
Feedback is important: If you think this content was useful to you, feel free to LIKE and Share with friends, colleagues and family members.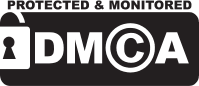 Return to The Best Websites home page from My Website Design