Most Searched Keywords

Since Web Traffic is the number one goal for a website owner, it stands to reason that some kind of "traffic signal" would help direct visitors to your website.
So what can you do to find the most searched keywords ?

Google Keyword Tool: You can use this tool to determine some general ideas for traffic generating keywords. But keep in mind the purpose of this tool is for Google Adwords and not SEO activities.

Search Engines: When you visit a search engine to conduct a search, have you noticed the search box incudes "predictive text" as you start typing? For example, look at the graphic images below (snapshots taken Dec 4th 2012):

Those short lists of phrases that suddenly appear as you type in the search box represent valuable insights about the most searched keywords. In fact, these phrases are almost real time views of the popular search terms.

Spoiler Alert - Most Searched Keywords
If you agree the predictive text feature offered by search enginess is good, then you'll probably realize there are some problems with this method for finding popular keywords.
Limited view of the search terms - you are granted a short list of popular search terms. Obviously it would be amazing if you could see 10-20 of the top terms.

You need to start somewhere - you still need to supply a word (or few letters) to start the process.
It's time consuming - you will need to be methodical in your approach to ensure you don't overlook popular keywords. Visit each search engine with some candidate words.

Cool Tools Alert
This Free tool will show you the most searched keywords from a number of sources including Google, Youtube, Answers, Yahoo, Wikipedia and Amazon. The tool reflects a real time view of the popular terms.
But for serious search engine optimization activities, you also need to understand the competitiveness of the keywords (the real supply) and a quantifiable demand. One of the best tools you can use to uncover profitable and in-demand keywords is "Brainstorm IT". This tool is part of the Site Build It Toolkit -- watch the video below to learn more.

How can I help you right now?
I'm happy to share my 12 Tips for Creating the Best Business Website as a free gift. And I do mean 'free' - there's no strings attached - not even a request for your name and email address!
If you need help, advice, a friendly push in the right direction, to rant or rave about a product or service ... please don't be shy about contacting me. Perhaps I can help you achieve your business goals.
You can do it ...
"That was fast! That is exactly what I need it to do. You are amazing! You just might be the secret weapon that makes a website less  about being BUSY on the Internet and more about being a BUSINESS on  the Internet." - Stan L., advice-for-lifetime-relationships.com
Feedback is important: If you think this content was useful to you, feel free to LIKE and Share with friends, colleagues and family members.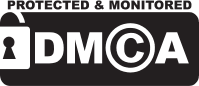 Return to Exact Match Domains or the Home Page from Most Searched Keywords.