Knowledge • Resources • Research
It's your business & website - It's my business to help you make it the best website!
Mobile Website Design
Mobile website design considerations may not be the first thing you consider when designing and building your website.

First time website visitors using traditional browsers may forgive poorly designed websites as long as the basic design principles of quality content and clear navigation are evident upon arrival.

The same cannot be said for mobile website design.
Visitors that use mobile devices are usually time constrained (need to find information quickly) and resource constrained (can't afford big bandwidth downloads on pay-as-you-go and data plans).
If your website is not optimised for mobile visitors, then you may suffer a "double negative". No return visit on the mobile version and possibly no visit/return visit on your main website.
Mobile Usage on the Rise
The W3C organization tracks browser statistics and has recently added "Mobile" to their list of browser platforms (see image below):
Source: W3C Schools - OS Platform Statistics (http://www.w3schools.com/browsers/browsers_os.asp)
The Internet World Stats reports internet usage by geographic region and their findings indicate there are 2.2 billion internet users (see http://www.internetworldstats.com/stats.htm).
The International Telecommunication Union (ITU), reports that the number of active mobile-broadband subscriptions (for 3G networks) is over 1 billion. In some countries, the internet is accessible ONLY by mobile broadband.
Interestingly, if these numbers are analysed: 2.2 billion (internet users) x 1.6% (mobile browsers), it appears there are only 35 Million mobile browser based users out of a possible 1 billion (number of broadband subscriptions).
This means there many more mobile broadband users due to come "online" (1 billion subscriptions - 35 million = 965 million mobile population not browsing ... YET!)
Profile of the Typical Mobile User
User experience design is the cornerstone of great websites. This is especially true for mobile website design activities.
If you consider your website visitor MAY find your site for the first time using a mobile based browser, it's imperative to make the BEST first impression but you only have a few seconds to win them over or risk abandonment.
Here are the key scenarios or activities for mobile users and the website features you need to get right to support them:
Online Price comparison - Search feature; Product, price and inventory data readily available; Contact details clearly visible on all pages served to mobile browsers; One click access to featured deals or discounts
Store Locator - Provide full contact details, map references, opening hours, parking availability
Building a Mobile-friendly Website
It's very important to work with an experienced professional who can help create a mobile friendly version of your website. In particular, one that has experience in both Android (Google's mobile browser) and iOS (Apple's mobile browser).

I recommend you consider using the services from "Better Mobile Websites" and selecting one of their mobile website design packages.

Be sure to read their informative articles about the importance of having a mobile friendly website.
How can I help you right now?
I'm happy to share my 12 Tips for Creating the Best Business Website as a free gift. And I do mean 'free' - there's no strings attached - not even a request for your name and email address!
If you need help, advice, a friendly push in the right direction, to rant or rave about a product or service ... please don't be shy about contacting me. Perhaps I can help you achieve your business goals.
You can do it ...
"That was fast! That is exactly what I need it to do. You are amazing! You just might be the secret weapon that makes a website less  about being BUSY on the Internet and more about being a BUSINESS on  the Internet." - Stan L., advice-for-lifetime-relationships.com
Feedback is important: If you think this content was useful to you, feel free to LIKE and Share with friends, colleagues and family members.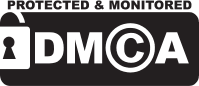 Return to Website Design or Best Websites home page from Mobile Website Design.