Knowledge • Resources • Research
It's your business & website - It's my business to help you make it the best website!
Make Your Own Website

If you've learned enough about websites and you're ready to make your own website, there are a few options available:
You could visit a Freelancer Website to find extra help if you get stuck!


Create a free website

Subscribe to a website builder service

Use a Content Management system (e.g. Wordpress, Joomla)

Purchase website software (e.g. Script) and configure it
Use website building software (e.g. Adobe CS5, Web Serif)

There are advantages and disadvantages associated with each option.
Be sure to weigh all your options carefully before making your final decision.  Of course you can always change your mind if you go down the wrong route - but this gets harder to do after you're site has become well known (by visitors and search engines.)
No matter what - make your own website based on the PURPOSE of your website.  It will not be a good fit if you try and create a website using a tool that cannot give you the features that you need!

Free Websites
Free Websites can be the easiest and simplest plan for small business owners to get on the web.

Advantages: The biggest advantage for using a free website service to make your own website is that IT'S FREE! Here are some others:
Increase your understanding of website terminology
Practice some design and layouts before publishing
Create a "supporting" website that points to your main site

Disadvantages: Free website services may not be the most practical solution for putting your business on the internet. Here are some reasons why this is the case:
Limited functionality (e.g. no backup copy of your site, no product or online store, no customer data or forms)

Limited resources (e.g. mailbox, storage space, # web pages)

No domain name
Limited or no technical support
No guaranteed performance from service provider

Website Builder Service
If you decide to create a business site using a website builder service, then you definitely need to perform research into the various providers. You should also include the FREE website service providers in your research and evaluation since many of them also offer additional feature "upgrades" for a fee.

Advantages: Since you will be paying for the privilege of making your own website, hopefully the advantages of using a website builder service will justify the costs:
Ready access to templates and features that fit a specific website purpose (e.g. e-commerce, blog, brochure)

Domain name and hosting normally included

Tiered fees structure to accommodate budgets


Access to technical support and community to provide additional help

Managed environment (including backup and recovery, although this may be extra fee)
Disadvantages: As with anything that is "template based", you may need to make some concessions and compromises with your requirements. There are some other potential negatives associated with creating a website using a website builder:
New features and capabilities dependent on service provider

Poor or lacking integration options with other provider's products and services
Content Management Systems
Content management systems are VERY popular with Wordpress being the most widely recognized and popular of them all. A content management system provides an administration framework and structure for publishing content on the internet. For example, Wordpress uses "pages" and "posts" as the structured containers for publishing content whereas Joomla uses "articles". In either case, the concept is that content can be categorized so that it can be easily managed.
Advantages: Many content management systems are free to download and install on your website, with premium features and add-ons readily available from the developer community. Once you get past the initial learning curve, there are some other key benefits if you plan to make your own website using this type of toolset:

Site can be quickly setup and launched
Content is easily managed
Easy access to templates, themes, add-ons, plugins etc.
Availability of free documentation and published articles

Disadvantages: Since content management systems are "open source" and supported by a community of developers, there is the risk that any vulnerabilities in the base software code can be exploited by less ethical developers. Security hacking is a real threat for any open source software. Some other disadvantages include:
Lack of technical support
Additional costs may be incurred if free templates and add-on's provide insufficient capability

Purchase Software
As a "last resort", you might decide to purchase website software (e.g. Adobe

How can I help you right now?
I'm happy to share my 12 Tips for Creating the Best Business Website as a free gift. And I do mean 'free' - there's no strings attached - not even a request for your name and email address!
If you need help, advice, a friendly push in the right direction, to rant or rave about a product or service ... please don't be shy about contacting me. Perhaps I can help you achieve your business goals.
You can do it ...
"That was fast! That is exactly what I need it to do. You are amazing! You just might be the secret weapon that makes a website less  about being BUSY on the Internet and more about being a BUSINESS on  the Internet." - Stan L., advice-for-lifetime-relationships.com
Feedback is important: If you think this content was useful to you, feel free to LIKE and Share with friends, colleagues and family members.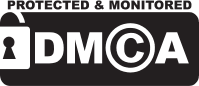 Return to the Best Websites home page from Make Your Own Website