Knowledge • Resources • Research
It's your business & website - It's my business to help you make it the best website!
Make Money From Your Website

---
Sites with high quality content AND good traffic ranking can be lucrative and provide a steady flow of income for the website owner

---
It is possible to make money from your website even if you don't have any of your own products or services to sell. To monetize your website there are a number of options available. For example:-
Banners and Sponsored Ads (i.e. Ad space you set aside and sell)
Paid Web Advertising (e.g. Adsense on your website)

Affiliate Marketing (i.e. earn commission by selling/promoting somebody else's products and services)
For any of these revenue generating components to work, you need a steady flow of visitors (think: website traffic) to you find your site (think: search engine optimization and website promotion), who then decide to view your content (think: web page design) and click-through the advertisements.

Banners / Sponsored Ads
Selling ad space on your website can be as simple as promoting the available space in the various locations on your site. Paid advertisement spaces are typically located above the logo in the header, in the sidebars and in the footer. However, your web page design layout needs to accommodate this. See the illustration below:
Paid Web Advertising
There are a number of web advertising networks that you can sign up to be a publisher. Being a publisher means that you will allow targeted ads to appear on your website.
One of the most popular networks is "Adsense" by Google (also known as Google Ads). You're probably familiar with Google ads as they appear at the top and sidebar areas of search engine results pages as "sponsored ads". You need a Google Account to sign up for Adsense.
Other networks include the other major search engines (Yahoo, Bing) plus speciality display networks such as ValueClick, Chitika, Kontera and Shopping Ads. Keep in mind that specialty networks typically have a stringent application process and do require your site to have healthy traffic ranking.
You can place ad space for display networks in any of the spaces you have set aside for advertising on your web page (see graphic above) or you can choose to place text-link ads within the body of your content. See the content snippet below as an example Google Ad:

Affiliate Marketing
Affiliate marketers make money by successfully promoting other people's products and services. The money earned is in the form of "commission" mostly based on the sales that are generated by people who "click" on your affiliate links on your site and then follow through with a purchase. In some cases, affiliate marketers earn commission if a user follows the affiliate link and then performs another action (e.g. complete a survey).
Each product or service owner determines the action required ("click-to-sale", lead generation) and the amount of commission to be paid. To become an affiliate marketer, you need to join an affiliate network such as:

Affiliate Window
Commission Junction
Web Gains
After you've successfully joined the affiliate network, you can search the advertiser directories to find appropriate products and services to promote.
Keep in mind, that some advertisers do not automatically grant approval for you to promote their products and services. In many cases, the advertiser will review your site to ensure it meets their own content and quality guidelines. For some advertisers, they go one step further and check the traffic rankings (i.e. # of website visitors) for your website before granting their approval.
When you include affliate links and content on your site, be conscious of the impact it makes to your user experience. You need to balance the quantity of ad content with original content and make sure your don't "litter" your site with too many commercial messages.

Tip: Join affliate programs and promote merchant products and services that complement your website content

Inappropriate Ads on your Site
Too many ads may degrade the user experience and leave your visitors with a distinctly negative impression. If your site was "lucky" enough to be picked from a list of search engine results, the least you could do is reward the visitor with quality content (think: more content than ads.)
View the following site snippet and decide for yourself -- would you want to read more and get into the site or would you be inclined to "click-away" thinking the ads are inappropriately taking over the web page?

People vote with their "mouse" in the internet world. Too many negative votes from your first time visitors and the search engines will undoubtedly take notice. In this case, your site may be at risk of being ranked lower than competitors for your primary keywords.
How can I help you right now?
I'm happy to share my 12 Tips for Creating the Best Business Website as a free gift. And I do mean 'free' - there's no strings attached - not even a request for your name and email address!
If you need help, advice, a friendly push in the right direction, to rant or rave about a product or service ... please don't be shy about contacting me. Perhaps I can help you achieve your business goals.
You can do it ...
"That was fast! That is exactly what I need it to do. You are amazing! You just might be the secret weapon that makes a website less  about being BUSY on the Internet and more about being a BUSINESS on  the Internet." - Stan L., advice-for-lifetime-relationships.com
Feedback is important: If you think this content was useful to you, feel free to LIKE and Share with friends, colleagues and family members.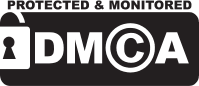 Return to the Best Websites home page from Make Money from your website