LSI Keywords

Knowledge • Resources • Research
It's your business & website - It's my business to help you make it the best website!
Latent semantic indexing (LSI) is based on a patented mathematical formula that essentially identifies patterns and relationships in a collection of text (words).
The premise is that different words used in the same context tend to have the same meaning. For example, "blue mustang automobile" can also refer to "car" or "Ford". In effect, LSI keywords are synonyms for unstructured text.
LSI keywords extend SEO
The basics of search engine optimisation (SEO) ensure a web page is "optimised" for a given keyword. For example, the keyword for this webpage is "LSI Keywords".
When you follow standard SEO practices, this focus keyword for the page would appear in:
the URL
Meta title and description
Headlines (h1, h2)
Content of the page
Alt text of at least 1 image
The challenge is to create enough keyword density within the content to adequately signal the search engines "this is the topic of this page". For example, if I wanted 3% keyword density in a 500 word article, this would demand 15 instances of the keyword within the content.
Imagine reading the same keyword or phrase multiple times in a short article. 
Very unnatural.
This is where LSI keywords come into play.
Semantic Indexing 101
As opposed to keyword stuffing a web page with the same phrase, a synonym or contextually similar phrase would be used instead. For example, the title above is an example of latent semantic indexing (LSI) keyword in action.
Technically, the search engines would recognize that I have am writing about LSI keywords even though I have not repeatedly used this phrase within the body of the article.

The nice thing about semantic indexing, is the freedom gained by the author with respect to the words being used.
Rather than being forced to repeat similar words and phrases unnecessarily (and artificially) there is an opportunity to apply some creativity without being penalized by the search engines for being "unfocused".

How to find LSI Keywords
How can I help you right now?
I'm happy to share my 12 Tips for Creating the Best Business Website as a free gift. And I do mean 'free' - there's no strings attached - not even a request for your name and email address!
If you need help, advice, a friendly push in the right direction, to rant or rave about a product or service ... please don't be shy about contacting me. Perhaps I can help you achieve your business goals.
You can do it ...
"That was fast! That is exactly what I need it to do. You are amazing! You just might be the secret weapon that makes a website less  about being BUSY on the Internet and more about being a BUSINESS on  the Internet." - Stan L., advice-for-lifetime-relationships.com
Feedback is important: If you think this content was useful to you, feel free to LIKE and Share with friends, colleagues and family members.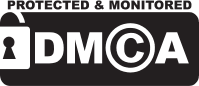 Return to What are Keywords from LSI Keywords or learn about Keyword Research