Knowledge • Resources • Research
It's your business & website - It's my business to help you make it the best website!
Link Building Service

A reputable link building service provider can help to establish your website as an authoritative destination.
Quality linking will improve your website ranking but there are some bad practices and site operators out there you should avoid at all costs.

If you associate your website with a bad linking "neighbourhood", then you risk being de-ranked / de-indexed by search engines. In some cases, it can be very difficult to recover your website from "negative SEO".
If you receive notice from Google that your site has "bad links", you need to embark on a link removal activity as soon as possible.  Contact the site owners where your link appears and ask them to remove the link. 
If the site owner does not respond or asks you for money to remove the link, then use Google's "Disavow Tool" to notify Google the link is not approved by you.

Why Use a Link Building Service?
In fact, the goal is to create keyword-focused-content pages that drives website traffic to your site and improves the website rankings.
But link building is a time consuming process that requires diligent research, access to key statistical information about link opportunities (i.e. websites and webpages), administration (contacting other site owners, validiting links) and constant monitoring to ensure backlinks are providing the expected "link juice".
Effective linking services from a reputable provider will increase your success at establishing quality links while reducing the administrative and time consuming elements of this important activity.
There are companies that provide link building services free of charge, but most of them also charge a subscription fee for enhanced features. The goal for your linking strategy is to generate legitimate traffic to your website and/or targeted webpages. Since the search engines place considerable emphasis on the quality of links more than quantity of links to your website, you need to be selective about your link sources.
Words of Caution!
With some linking services, you do not have any control or insight into the link sources because the service providers operate "link farms". Basically, this means the provider owns a set of domain properties (e.g. blogs, article directories, web directories etc.) and use these to publish the links back to your website.

Automated link generation, without performing a review of the source website is a very bad idea. After all the goal of linking is to establish your website as relevant and authoritative from a highly ranked and authoritative source! If you don't get to evaluate this before you submit your website link, then you risk connecting with a potential spamming site (as judged by the search engines).

In general, link farms are viewed extremely negatively by the search engines and should be avoided at all times. Even free linking services are not "worth" risking the reputation of your website.

How can I help you right now?
I'm happy to share my 12 Tips for Creating the Best Business Website as a free gift. And I do mean 'free' - there's no strings attached - not even a request for your name and email address!
If you need help, advice, a friendly push in the right direction, to rant or rave about a product or service ... please don't be shy about contacting me. Perhaps I can help you achieve your business goals.
You can do it ...
"That was fast! That is exactly what I need it to do. You are amazing! You just might be the secret weapon that makes a website less  about being BUSY on the Internet and more about being a BUSINESS on  the Internet." - Stan L., advice-for-lifetime-relationships.com
Feedback is important: If you think this content was useful to you, feel free to LIKE and Share with friends, colleagues and family members.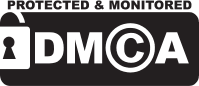 Return to the Best Websites home page from Link Building Service or jump to Website Traffic