Knowledge • Resources • Research
It's your business & website - It's my business to help you make it the best website!
Keyword Research

"Here's something every new website owner needs to know"
Conduct some basic keyword research before you register any domain(s) for your small business - there is a possibility you can find a domain name that has some keyword "boost"
OCTOBER 2012 Update: Google Update on "Exact Match Domains"

---
Researching keywords will ensure the time and money spent on building website traffic, search engine optimization and web page design is effective and yields the best results possible.
If you don't have the time to perform basic keyword research or you don't know how to conduct keyword research, please feel free to use the form below and request a FREE keyword search service.

Please note: this FREE service is not appropriate if you do not have an existing website. If you would like help with keyword research to build a website, please use my contact form instead.

Why Keywords are Important
Search Terms: These are words and phrases entered by people when using a search engine such as Google, Yahoo or Bing
Keywords are meaningful words and phrases that represent search terms and tags to categorize the content of a web page (for search engines indexing activities). Essentially, keywords are a natural by-product of internet activity.

Keywords are important because they perform the incredible task of bringing searchers-for-content (e.g. millions of people) together with relevant-content (e.g. billions of web pages).
Keywords for your business website should reflect the marketing "authority" of your business as well. For example, if you are a chiropractor then your marketing authority or niche might be "workplace injuries", "sports injuries", "carpel tunnel syndrome" etc. These are the terms you should incorporate into your basic research activities.

Basic Keyword Research
To effectively conduct basic keyword research, you need to put yourself in the position of a potential customer looking for the products and services your business provides. For illustration, let's assume you have a business called "Able Electricians" that offers training courses for aspiring electricians.
Using a customer-point-of-view, you decide that a potential customer for your business services might use any of the following search terms:

You can see from the individual searches, the following facts:

electrician apprentice (approx 3.6 million search results)

electrician classes (approx 8.3 million search results)

electrician training (approx 20.9 million search results)
Note: Searches conducted on Jun 10th 2012 at 8:20pm GMT using Google in Chrome browser (Set Location to United Kingdom)
This "competitive" research shows you these search terms have a lot of results (or "hits"). These results mean there is a lot of content on various websites and web pages that have the search terms.
But, you are missing one important aspect to keyword research - how often these search terms are entered into the search engines. A keyword research tool is used to determine the popularity of search terms. For example, if you use Google's Keyword Tool to check on the number of global monthly searches using these terms you wll find the following:
electrician apprentice (90,500 searches)

electrician classes (40,500 searches)

electrician training (60,500 searches)
Note: Keyword analysis performed on Jun 10th 2012 at 8:40pm GMT. Set location to United Kingdom.
This information reflects the potential "hits" or website traffic that may come to your website if your web pages were ranked as highly relevant for each search term. Relevance is determined by the search engines using their own proprietary algorithm. Generally you should see good page ranking if your website has an effective combination of web page design, search engine optimization and reciprocal linking. Consequently, you resolve to have web pages on your website with content focused on each of these three topics. For example:
http://www.able-electricians.com/electrician-apprentice.html
http://www.able-electricians.com/electirican-classes.html
http://www.able-electricians.com/electrician-training.html
However, there is another search concept that might help you attract visitors to your site who are looking for more specific help -- this concept is called Long Tail Search.

Long Tail Search
The reason why LONG TAIL SEARCH is important for small business owners to understand is that it opens up the potential for receiving website traffic using less competitive search terms. Essentially, it is VERY DIFFICULT to achieve high ranking for the super-competitive keywords (remember the example search terms above).
So as the owner of Able Electricians, you determine that "how to become electrician in UK" is a perfectly legitimate search term that would lead aspiring electricians to your website. This new term should yield more targeted website traffic and reinforces the "long tail of search", see graphic below:

To verify the value of this search term "How to become electrician in UK"to your website, keyword research using Google's Keyword Tool reveals there are 480 Global Monthly searches using this term. This may not seem like a great deal of potential website traffic, but if your website has relevant content that satisifes 10, 15 or 20 of these long tail search terms then your website could benefit from hundreds and thousands of visitors every month!
Bottom line: Large companies have deep pockets! They have the ability to spend lots of cash to get ranked for the "head" of these searches (e.g. "electrician"). However, the "tail" of this search has lower competition, therefore it is easier to attain a higher ranking for web pages that have focused content relevant for the search term.
Recommended Reading
FREE Keyword Research Service
If you would like help with keyword research for your website, feel free to contact me using the form below. You can request a FREE keyword research report. I will visit your website and send you keywords that are targeted for your website. Allow 2-3 business days for a response.
---
Wait !! Before you request the FREE Keyword Report, let me make you a great offer
For building website traffic to your site, don't miss this amazing opportunity. I will conduct a review of your website AND prepare a written report that outlines IN SIMPLE TERMS the actions you need to take to BOOST your website traffic.
The report you receive is based on the SAME TECHNIQUES that I use on this website. By following my own advice (;>) I TRIPLED my website traffic in 1 month!!
To take advantage of this opportunity, simply select the "Website Review +" Keyword Report on the form below.
DON'T PAY ME NOW FOR THIS REPORT!
After you submit the form requesting the "Website Review +" Keyword Report, I will visit your website and assess its traffic potential.
If I am 100% CONFIDENT that I can help boost your traffic then I will request payment via PAYPAL.
If you follow all of the recommendations on my report and DO NOT EXPERIENCE AN IMPROVEMENT in your website traffic within the timeframe I specify then I will issue a refund of your payment.

My Keyword Research Service is 100% guaranteed
---
How can I help you right now?
I'm happy to share my 12 Tips for Creating the Best Business Website as a free gift. And I do mean 'free' - there's no strings attached - not even a request for your name and email address!
If you need help, advice, a friendly push in the right direction, to rant or rave about a product or service ... please don't be shy about contacting me. Perhaps I can help you achieve your business goals.
You can do it ...
"That was fast! That is exactly what I need it to do. You are amazing! You just might be the secret weapon that makes a website less  about being BUSY on the Internet and more about being a BUSINESS on  the Internet." - Stan L., advice-for-lifetime-relationships.com
Feedback is important: If you think this content was useful to you, feel free to LIKE and Share with friends, colleagues and family members.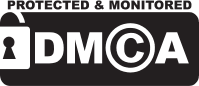 Return to the Best Websites home page from Keyword Research