Knowledge • Resources • Research
It's your business & website - It's my business to help you make it the best website!
Google Ranking
| | |
| --- | --- |
| Google logo is a Trademark of Google | Google ranking is actually another way of saying "Page Ranking". Getting a website "ranked by Google" is one of the most important objectives for many webmasters as it signals a successful website and one of the best out there. Higher rankings translate to more prominent listings in search engine results pages. |
How Does Google Rank Websites?
Web page ranking is performed by the Google (and the other search engines) after indexing robots visit your site gathering information. Your website is assessed using a number of factors, for example:
Is the content well written and "natural"?
Is the content original?
How much content is advertisements?

Do you have a sitemap?
Is your website URL the "destination" from other high ranking websites? (i.e. backlinks)
There are over 200 signals that are used to determine the Google rank for each of your webpages. These signals are translated to a "score" out of 10 your webpage receives from Google.
In order to check the page rank for your website's web pages, you need to use a Page Rank Checker tool. There are a number of resources available to webmasters. A few of my favourite are listed below.

Page Rank Checker
| | |
| --- | --- |
| | Google Toolbar: You can install Google's toolbar only in Internet Explorer version 6.0 and above. Once installed you will be able to see the Google rank for every web page that you visit. |
Check Page Rank of your Web site pages instantly:

This page rank checking tool is powered by Page Rank Checker service

PR Rank Checker: This is a free tool. You can use the box on the left to check the page rank instantly of any web page on your site. You can also install a widget on each of your web pages to display the Google page rank.

| | |
| --- | --- |
| | Webrankstats.com: This website offers a free service to webmasters that analyses a domain and reports key statistics (e.g. Google Pagerank, Alexa Traffic Rank, # pages indexed by search engines, backlinks and more). |
Web Page Ranking and Google Search
Higher page ranking means your webpage is deemed to be highly relevant for keyword searches determined by Google and not your metadata information.
When you are building your website, you must ensure that each webpage stays focused on a core keyword or phrase. For example, this page is about "Google Ranking" so I am keeping the content fairly tightly focused on this. If I stray off-topic, there is a risk that Google will completely ignore "the point" of the page because the content is "all over the map".
You can use the Google adwords keyword tool to determine keyword rankings (i.e. popularity of certain keywords and phrases) to help you create highly relevant content and attract quality website traffic.
How can I help you right now?
I'm happy to share my 12 Tips for Creating the Best Business Website as a free gift. And I do mean 'free' - there's no strings attached - not even a request for your name and email address!
If you need help, advice, a friendly push in the right direction, to rant or rave about a product or service ... please don't be shy about contacting me. Perhaps I can help you achieve your business goals.
You can do it ...
"That was fast! That is exactly what I need it to do. You are amazing! You just might be the secret weapon that makes a website less  about being BUSY on the Internet and more about being a BUSINESS on  the Internet." - Stan L., advice-for-lifetime-relationships.com
Feedback is important: If you think this content was useful to you, feel free to LIKE and Share with friends, colleagues and family members.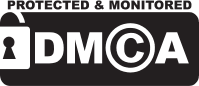 Return to the Best Websites home page from Google Ranking or jump to Website Ranking.