Knowledge • Resources • Research
It's your business & website - It's my business to help you make it the best website!
Google Keyword Tool

A basic version of the Google keyword tool is free to use and does not require you to have a Google account. But to take advantage of all the features within the tool, you need to sign up for a Google Adwords account. The fact that you need an Adwords account provides a clue about the real purpose behind Google's keyword tool.

Google Adwords Keyword Tool
Monthly Traffic Stats for

Google Search Engines (July 2012)

Google.com (USA) - 5,552,064,000

Google.co.in (India) - 529,464,600

Google.co.uk (United Kingdom) - 357,323,400

Google.de (Germany) - 341,523,000

Google.fr (France) - 273,861,000

Google.co.jp (Japan) - 259,497,000

Google.com.br (Brazil) - 230,296,500

Google.es (Spain) - 188,338,500

Google.ca (Canada) - 168,512,400

Google ads enable small businesses to advertise on the number one website in the world -- Google.com.

Based on the monthly traffic statistics for the various Google search sites (see list on the left), you definitely need some mechanism to sort out the criteria or filters for your ad to be presented to the visitors of Google, otherwise your web advertising budget would be astronomical!

Advertising on Google is a good idea if you have a reason for people to click on an advert. For example, if you are promoting a special offer. Otherwise, you are paying for something (pay-per-click or pay-per-impressions) and getting no income in return.
The adwords keyword tool provides the insight for advertisers ("you") to target your advertisement at specific users ("searchers") so that you can maximise the return on your advertising investment.
How to Use the Google Keyword Tool
Navigating the Interface
Once you have signed up for a Google Adwords account, under Tools and Analysis you will see the menu item for the keyword tool (see image on the left). Click this item to access the keyword tool and you will be directed to the main dashboard area for the tool.

The main dashboard area is illustrated below. Please note, Google changes the interface for their tools from time-to-time.

The graphical snapshot of the tool below was generated on July 31st 2012.
Each key area is referenced by a number and explained below:
The Adwords tool you are using -- in this case, the Google Keyword Tool.
Your customer ID -- this is a unique number assigned by Google after you've signed up for the adwords program
The options and filtering that you would like to apply on the keyword research results. I recommend you set this once during each session. The filtering that you set is remembered between your sign-in sessions, so be sure to check the filtering settings before you perform any keyword research for adword campaigns.
The keywords or phrases that you are targeting
The research results area
You can click on the question mark that appears next to each item to learn more about that item. The help information is displayed in a popup box. You can also access Google Adword Help for a detailed explanation.
Targeting Keywords
The Google keyword tool provides three ways for you to generate keyword ideas. You can enter words or phrases, choose a category or use a website (URL).
Each method is useful in its own right and there are no fast rules about which one to adopt, but there are some sensible choices you can make.
For example, if you don't yet have a website of your own you may want to use a category relevant for your business or topic to find appropriate keywords. Or, you may enter some keyword or phrases that represent content you plan to write about. Or, you can still use the website method and instead of choosing your own website (because you don't have one), select a website from a known competitor who gets good search results (e.g. Page 1 of Google Search). Let's use an example to understand this process.
Finding Keywords
Imagine that you have a Hair and Beauty products business and you would like to promote eye make-up products and accessories for sale on your website. Using Google's keyword tool and select the "Category" method for generating keyword ideas is a good approach. See image below.
*Keep in mind, the Google keyword tool is best used for this purpose and not as a Search Engine Optimisation keyword research tool.
Navigate through the categories (Beauty & Personal Care->Make-Up & Cosmetics->Eye Make-Up)
Ensure the following columns displayed (click the upside down triangle on the column button)
Columns are checked - Competition, Global Monthly Searches, Local Monthly Searches, Approximate CPC, Local Search Trends, Extracted from Web Page
Click the blue SEARCH button and view the results
Assessing the Results
Once you've generated a list of potential keywords or keyword ideas, you need to evaluate the appropriateness of each one for your web advertising campaign.*
Most of the column headings are "clickable"* so that each set of column information is sortable. For example, if you click the Keyword column header this will sort the results alphabetically (ascending if you click once, descending if you click again). If you click the Global Monthly Searches column heading the results are sorted numerically.
*Note: the Local Search Trends column cannot be sorted because it is a graph that shows the popularity of the search term over a 12 month period.
Money Factor: If you are budget-conscious, the best approach is to sort on the "cost-per-click" (CPC) column. Look at the keywords that have the cheapest cost. But you also need to scan the Local Search Trends. No graph in the Trends column means that no-one is really using the search term.
Even if the cost is cheap, you may not have any paid search traffic come your way. It's not a problem if you decide to keep the keyword in your campaign because you will be charged a fee by Google only if somebody clicks on your ad. Select the keywords you want to keep by clicking the check-box to the left of the keyword. Here's the set of keywords I selected and how the website could be targeted to receive the incoming traffic from the web ads.
Based on this result, I imagine the campaign will include 2 or 3 web adverts. One advert will be targeted at people searching to solve a problem (e.g. "get eyelashes out of eye", "eyelashes stuck in eye") and so will lead to an article that explains how to solve the problem that has links to products. This is quite a good idea if you can afford to do it. The visitors may return to the site again because of the helpful information.
Traffic Factor: If you are trying to attract the most traffic possible and have a reasonable advertising budget, then sort on the "Local Monthly Searches" column so the highest number of searches appear at the top. Scan the keywords and cost-per-click to find keywords and phrases that are highly relevant for your website. Specifically, you will want to direct paid search traffic to a specific web page so that you're truly attracting "ready to buy" surfers. Again, select the keywords you want to keep by clicking the check-box next to the keyword.
This time I used the advanced search options to filter the results for CPC less than or equal to £0.50 thinking this would be the maximum budget I'd be willing to spend for a click (see image below):
Finally, the set of keywords that I selected were added to the Keyword Ideas list which I then moved into the next stage of analysis - traffic analysis.
Estimate Website Traffic
Once all you have selected all the keyword ideas in the Google keyword tool, the next step is to analyse the potential traffic to your website. Click the "View in Traffic Estimator" button (illustrated below).
The results from the traffic estimator are illustrated and explained below:
The Adwords tool your are using - Traffic Estimator
The total daily clicks the Ad may receive (assuming the advert is written properly)
The total daily impressions (or views) the Ad may receive
The position or location of the Ad. In this case it will be somewhere between 1st and 2nd in the list of ads being displayed
The total daily cost of running the Ad. This is important because when you setup the Campaign you will need to specify a daily budget.
After you've reviewed and eliminated the keywords that don't fit your traffic goals, you can click the "Add to Account" button and work on your web advertising campaign.
Worst Use Cases for Google Keyword Tool
The Google Keyword Tool was specifically designed to help advertisers with their Google Ad campaigns. But the information that is made available in terms of volume of website traffic is very alluring if you're working on search engine optimisation (SEO) activities. But SEO is a process more than it is about "keyword stuffing" your webpages with high volume search terms.
The Google keyword tool is also very attractive if you're planning to establish a website so that you can make money online. For example, imagine you are able to register a domain name that attracts hundreds of thousands (or even millions) of potential hits every month (see image below):
(Sorry, the dot.coms are all taken!)
But this is definitely NOT the best use of this tool. For example, the "competition" information in the Google keyword tool has nothing to do with the competitiveness of that keyword or phrase as a domain name. The search engines are not "tricked" into falling for a keyword rich domain name as an indicator of relevant or quality content. In today's internet world, web page content TRUMPS domain name.
How can I help you right now?
I'm happy to share my 12 Tips for Creating the Best Business Website as a free gift. And I do mean 'free' - there's no strings attached - not even a request for your name and email address!
If you need help, advice, a friendly push in the right direction, to rant or rave about a product or service ... please don't be shy about contacting me. Perhaps I can help you achieve your business goals.
You can do it ...
"That was fast! That is exactly what I need it to do. You are amazing! You just might be the secret weapon that makes a website less  about being BUSY on the Internet and more about being a BUSINESS on  the Internet." - Stan L., advice-for-lifetime-relationships.com
Feedback is important: If you think this content was useful to you, feel free to LIKE and Share with friends, colleagues and family members.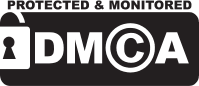 Return to the Best Websites home page from Google Keyword Tool