Knowledge • Resources • Research
It's your business & website - It's my business to help you make it the best website!
Free Websites

---
"Get your FREE websites here!"

---
This headline advertisement has probably caught the attention of many small business owners. But what does it actually mean - Is something that is given for FREE actually good for business? Free websites could help to boost your business profile and improve search results rankings for an existing business website. But you need to consider if creating a free site becomes the only web presence for your business.
Here are some key decision criteria and the pro's and con's:

Templates
PRO's: A template web page layout and colour scheme will definitely kick start your website development activity. Many of the free website providers have an extensive library of free templates available for you to make a selection. Choosing a template from a library is a much more pleasant design experience than starting with a blank sheet of paper!

CON's: A template is based on somebody else's view of the web-world so unless you want to configure or customize a template as you make your free website, you're essentially "stuck" with what you get.
KEY ACTION: Determine your ideal web page layout and key design elements such as font style, colour scheme, advertising etc. Armed with your web design you can evaluate the available free templates before you make a final decision to invest your time creating the site.

Features
PRO's: At some point you will undoubtedly want to add or extend the features available on your site. For example, adding Social links for Facebook, Twitter, LinkedIn or adding a blog to publish original content articles or a storefront to promote and sell products. As you explore the various options, you will find there are widgets available to extend the features of your free site.
CON's: You may find that some of the available features don't have any configuration controls. For example, Social links only appear in the header/logo area and cannot be moved or copied to other positions on the web page.

KEY ACTION: Determine the features required for your website based on your overall web design and rank order or prioritize these features according to your needs. Use your core set of features as a checklist when you review and evaluate the various free website providers.

Upgrade
PRO's: All of the free website providers have paid upgrades that will "unlock" new features for your site.
CON's: Once you've upgraded to a premium option and taken advantage of the enhanced features there's no going back to a "free site".
KEY ACTION: Factor the cost of upgrading into your evaluation of free service providers. Make sure you take into account the features that are made available for each upgrade level. Evaluate and compare each provider based on a common set of core features that you need - now and in the future. Build your free website with the provider who can offer the best upgrades for the lowest price.

Free Website Providers
There are more than 40 providers offering free websites. I decided the best way to evaluate each provider was to try and create a similar look-and-feel to this website since its layout is simple and straightforward. I put myself in the position of being a "newbie" website owner with few technicals skills or knowledge.

The section summarizes each provider I used and a link to the site I created.

Avoid This Service Provider
Google Sites: Believe it or not, Google has created a disastrous tool. The interface is dreadful. There is a shortage of templates. The underlying HTML code isn't well structured. Most disturbing is that Google doesn't appear to have a built in "webmaster guideline" check to ensure the website and webpages conform to Googles own content quality standards. For example, it would be simple to implement a word count and keyword density checker. As compared to the other providers on the market I would give Google Sites a miss - don't waste your time.

Consider These Service Proviers
Jimdo: Three page website created in 20 minutes. The interface is simple and intuitive with plenty of web page elements to choose from. However, one annoying feature is that no warning is given if you try to navigate away from the page and your are not saved on the page. You WILL lose your updates if you don't specifically hit the SAVE button. Based on the free website features and the usability of the tool I would be inclined to upgrade to a premium account (paid) to access more features.

Weebly: One page website created in about 35 minutes. I had to compromise the navigation element (header area instead of left navigation bar) in order to get the page layout that I wanted. Even so, I still needed to create and edit the custom style sheet (CSS) to achieve this. There is less flexibility to configure web page elements than Jimdo. I wouldn't be inclined to upgrade to a paid account regardless of the features available.

Wix: One page website created in about 45 minutes. I had to use a blank template because I could not find one in the Wix library that was close to what I wanted. The resulting site is not exactly the way I had laid out in my draft design. The interface is frustrating to work with and there is no way to customize the HTML or CSS to fine tune the site. I wouldn't be inclined to upgrade to a premium account with this service provider given the frustration of working with the interface.

Moonfruit: WARNING: After you select a template and your site goes live you CANNOT CHANGE the template! One page website created in about 40 minutes. Once again, I used a blank template to fashion the desired outcome. The Moonfruit interface is less frustrating to work with than Wix or Weebly, but there is no way to customize the HTML and CSS. Plus, the "free form" nature of placing elements makes alignment of text, images and buttons very tricky. This tool is probably better suited for a professional web designer. I wouldn't upgrade to a premium account unless there was a perfect template already available for me to use.
How can I help you right now?
I'm happy to share my 12 Tips for Creating the Best Business Website as a free gift. And I do mean 'free' - there's no strings attached - not even a request for your name and email address!
If you need help, advice, a friendly push in the right direction, to rant or rave about a product or service ... please don't be shy about contacting me. Perhaps I can help you achieve your business goals.
You can do it ...
"That was fast! That is exactly what I need it to do. You are amazing! You just might be the secret weapon that makes a website less  about being BUSY on the Internet and more about being a BUSINESS on  the Internet." - Stan L., advice-for-lifetime-relationships.com
Feedback is important: If you think this content was useful to you, feel free to LIKE and Share with friends, colleagues and family members.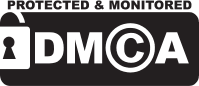 Return to the Best Websites home page from Free Websites.

Have you come across a great tool?
If you've come across a terrific free website tool then feel free to share you story!