Exact Match Domains

World Wide Web: October 2012

Google announces a crackdown on the ranking of websites with Exact Match Domains -- that is, domain names that match exactly with search terms used by people using Google search engine.
For example, if I search for "cheap coffee", the pages on the website domain "cheapcoffee.com" MAY NOT be given extra search ranking boost over the webpage "www.cheaphotdrinks.com/cheapcoffee.html"
Why Would you Want an Exact Match Domain Anyway?
There are MILLIONS of searches conducted on the web every day. The chances that a domain name exists for all of the search phrases entered by users is actually quite slim.
However for popular keyword searches (skilled internet marketers know how to find these) there are lots of opportunities to potentially benefit from organic traffic (i.e. search engine users) because the domain name appears to be focused content for the searcher.
So if people judge the search results based on relevance, then it's more likely that exact match domains receive more click through traffic from search engine results pages.

For example, see if any of the following keyword "rich" domain names actually link to a website (.com, .co.uk, .org, .net):
"issantaclausreal" -- approx. 22,000 monthly searches (Google Keyword Tool Dec 4th 2012)
"parttimejobsavailable" -- approx. 40,000 monthly searches (Google Keyword Tool Dec 4th 2012)
"signinhotmail" -- approx. 9,140,000 monthly searches (Google Keyword Tool Dec 4th 2012)
Are Exact Match Domains Good for Business?
If you are a business owner (with or without a website) you might be asking yourself if you should take the plunge and invest in an exact match domain. The short answer is that "it depends".
Yes - if you have content: No matter what, Google and the other major search engines are on the lookout for high quality content on websites. So as long as you can provide original content then you can certainly publish that content on any domain that you wish.
No - if you don't have content: There is no value in purchasing a new domain just because of the domain name. Perhaps 5 or 10 years ago this tactic would benefit anyone interested in making money online. In today's internet environment, search engines are much wiser about spammers and internet marketers and tend to direct search engine traffic away from low value sites. So without any valuable content to contribute, don't waste your time on buying a domain based on a popular keyword search phrase.
Need Help?
If you have a business that includes a number of topical areas, then it might be a good idea to investigate some additional domains that focus on each of these topics.
For example, if you have a Carpet Cleaning business with a website and domain focused on your business name (e.g. A&G Cleaning) you may consider buying a domain called "carpetcleaningtips" and use this domain to write helpful articles (e.g. tips to remove wine stains from upholstery, tips to remove pet stain from carpet etc.)
Feel free to contact me if you would like help creating a website plan that includes exact match domains, website content, copywriting, SEO and more.

How can I help you right now?
I'm happy to share my 12 Tips for Creating the Best Business Website as a free gift. And I do mean 'free' - there's no strings attached - not even a request for your name and email address!
If you need help, advice, a friendly push in the right direction, to rant or rave about a product or service ... please don't be shy about contacting me. Perhaps I can help you achieve your business goals.
You can do it ...
"That was fast! That is exactly what I need it to do. You are amazing! You just might be the secret weapon that makes a website less  about being BUSY on the Internet and more about being a BUSINESS on  the Internet." - Stan L., advice-for-lifetime-relationships.com
Feedback is important: If you think this content was useful to you, feel free to LIKE and Share with friends, colleagues and family members.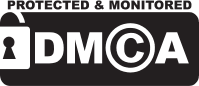 Return to Keyword Research or the Home Page from Exact Match Domains.