How to Create the Best Website

Knowledge • Resources • Research
It's your business & website - It's my business to help you make it the best website!
The best websites have some common attributes:
Clear purpose
Useful features
Engaging and responsive website design
Quality original content  presented in a clean web page design that appeals to human visitors and search engines
Accurate and up-to-date information about products and services
Active website promotion to attract new visitors (aka. website traffic)
Great user experience
Satisfies legal and regulatory requirements
These attributes are all achievable.
Even with a limited budget and experience EVERYONE can create the best website possible.
The Right Mindset - Be prepared to Learn!
To create the best website possible, you must learn LOTS of new things. 
Some are technically oriented topics while other topics are more conceptual or theoretical.  More importantly, you will need to master some fundamental skills that are more "mechanical" in nature. 
For example, "how to upload a web page to a domain."  

You must also strive to pay attention to the important task of managing your website. 
After all, creating a website is only a first step. 
Becoming a webmaster and achieving the ultimate goal of attracting LOTS of targeted traffic that CONVERTS is the ONE true purpose of your website. 
Without traffic, your website is simply "occupying data storage" on a web server somewhere.
Each person has their own learning style and preferred skill development methods.  Some people like to read and then test their knowledge before attempting to create something new.
Other people like to watch or listen to find out how to accomplish a task and then practise using a guided example. 
Regardless of how you like to learn and practise new skills, the most important attribute or characteristic for becoming a skilled webmaster is having the right mindset. 
How can I help you right now?
I'm happy to share my 12 Tips for Creating the Best Business Website as a free gift. And I do mean 'free' - there's no strings attached - not even a request for your name and email address!
If you need help, advice, a friendly push in the right direction, to rant or rave about a product or service ... please don't be shy about contacting me. Perhaps I can help you achieve your business goals.
You can do it ...
"That was fast! That is exactly what I need it to do. You are amazing! You just might be the secret weapon that makes a website less  about being BUSY on the Internet and more about being a BUSINESS on  the Internet." - Stan L., advice-for-lifetime-relationships.com
Feedback is important: If you think this content was useful to you, feel free to LIKE and Share with friends, colleagues and family members.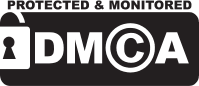 Return to the Best Websites home page from this web page