Chris Farrell Membership

Chris Farrell Membership Home Page


Chris Farrell is an internet marketer who ventured into the "make money online" world in 2008.

Chris saw a gap in the marketplace for educating true beginners about websites and internet marketing. His membership site is designed to help beginners become better educated.

His first product was called "Create Your First Website By 3:45 This Afternoon" and was written after he had tried to follow other people's "programs" and "make money online" schemes.
Chris discovered the market was filled with guru's who didn't really take the time to build a basic foundation of knowledge for people -- terms and topics were "glossed over" or not fully explained. So he spent hundreds of hours teaching himself the basics.
Note: you can search for Chris' e-book BUT the information is now quite dated. Chris has taken the knowledge and experience he's gained since 2008 and offers a monthly subscription to his membership site.

Is Chris Farrell the "real deal?"
I joined Chris Farrell Membership in November 2012 so that I could judge his program for myself. I have watched and listened to all of his training video's as well as read his personal blog chronicling his "make money online" journey.
Chris appears to be a genuine person who truly wants to help people make money online. His teaching style is straigtforward and honest. Many of his students (i.e. members of "Chris Farrell Membership") post positive and grateful comments on his training video's.

What does Chris Farrell Teach?
Chris Farrell's approach to Internet Marketing is summarised in three steps:

Step 1 - Find a profitable niche

Step 2 - Build a list of people interested in the profitable niche

Step 3 - Introduce your list to products based on the niche

Chris teaches a series of "Essential Skills" such as "How to Make Money Online", "5 Skills you need to know", "21 Days to Success". He promotes the use of Wordpress for creating your website(s) along with a Wordpress theme designed for Internet Marketers.

How does Chris Farrell Teach?
The majority of content on Chris Farrell's Membership site is video. Some video's have transcripts.

I give kudo's to Chris for creating video's that are short and informative. Although I did find the occasional video topic to drag on longer than necessary.

Chris has a knack for explaining topics in a helpful and motivational manner.

For people who have NO experience with websites and perhaps have a FEAR or anxiety about technology, I think Chris is a perfect mentor.
Feel free to leave your comment about Chris Farrell and/or this review in the feedback from below.

How can I help you right now?
I'm happy to share my 12 Tips for Creating the Best Business Website as a free gift. And I do mean 'free' - there's no strings attached - not even a request for your name and email address!
If you need help, advice, a friendly push in the right direction, to rant or rave about a product or service ... please don't be shy about contacting me. Perhaps I can help you achieve your business goals.
You can do it ...
"That was fast! That is exactly what I need it to do. You are amazing! You just might be the secret weapon that makes a website less  about being BUSY on the Internet and more about being a BUSINESS on  the Internet." - Stan L., advice-for-lifetime-relationships.com
Feedback is important: If you think this content was useful to you, feel free to LIKE and Share with friends, colleagues and family members.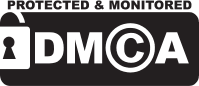 Return to Make Money from Your Website or return to the home page from Chris Farrell Membership