Knowledge • Resources • Research
It's your business & website - It's my business to help you make it the best website!
Cheap Website Designer
Finding a cheap website designer doesn't mean you have to sacrifice quality on the altar of low cost.

There are some well established web designers who offer quality web design services for small and independent businesses at a truly affordable price.
Over the last few years, I have seen too many cases of business owners paying outrageous prices for simple websites. Some of these website owners believed they received value for money while others KNOW they have been ripped off! Often they feel they have been truly scammed.

Diverse Portfolio
Many cheap website designers target their services to smaller independent businesses as they are a key target market for inexpensive products and services.
Regardless of the price you end up paying for your website, it's important that you work with a design team that has actually designed and built websites in a variety of industries or segments.
This probably is counter-intuitive as one would assume that specialised knowledge is more preferable than general knowledge. In the case of technical matters, this is true.
But for a design company to truly work at their best, they need to have experience with a broader spectrum of business requirements and business issues.

With a diverse portfolio of work projects they can become expert at researching, analysing and recommending the BEST SOLUTION for differentiating your business from your competitors.

CHEAP does not mean POOR QUALITY!!

For example, if a cheap website designer has built websites in the Hairdressing and Barbering sectors only, then they will become more accustomed for creating a common look-and-feel and functional components best suited for that industry such as static pages, photo gallery, e-calendaring or appointment scheduling and social media links.
But if I were a hair salon owner who was trying to differentiate myself from my competitors, I might want to include video footage of my premises (think: property selling website) or image-progressions showing before-during-after style makeover (think: home renovation services). I may also want to be really "out there" and create a guided-selling tool to help my customers decide on their next haircut or hair style (think: car manufacturers with their car customisations and then "click to test drive").
Bottom Line: Diversity is good - it makes the conversations about "what is possible" more reliable because the company has "been there, done that" and less risky because they don't need to "experiment with cool features" on your website.
Project Management
Regardless of how big or small the website will become, a well respected web design company will use solid project management skills to take your website from concept-to-launch.
In fact, the better firms will use an experienced project manager resource (with certified credentials from the industry e.g. PMI, PrinceII) to structure the work efforts and deliverables so that it meets agreed upon objectives within specified timeframes and budgets using managed resources to minimize risk.
A project plan or work plan (also known as a work-breakdown-structure) should be the "gold source" deliverable produced from this person so that everyone understands WHO will be doing WHAT, and by WHEN.
Any changes to this plan should be agreed to in advance with the resulting impacts (costs, schedule, and risks) well known and understood.
Bottom Line: A project plan guides all of the work activities and establishes the critical path of items that must be completed, including the "website design plan" and other key deliverables from the web design methodology.
Web Design Methodology
First and foremost, creating a website is a business project. It is rooted in the needs of the business and should be well aligned to the overall goals and objectives established by the business owner.
But website creation is a technical undertaking that requires specialized knowledge, skills and tools. As such, the technical work demands certain rigour and discipline that is rooted in "software engineering" practices.

A basic or rudimentary software methodology might have phases or stages that look like this:

Requirements
Analysis
Design
Develop
Test
Launch
There are a variety of techniques that might be used to execute each of these phases. For example, a traditional "waterfall" approach that would start the entire project at phase 1 and end with phase 6. So all requirements are gathered before analysis is started. Usually a "phase sign off" is completed to officially close a phase and enter the next phase.
There are other techniques such as the "agile method" that would take the website project, break it into manageable "chunks" of functionality and then cycle through the 6 phases on a smaller scope of work. There are advantages to agile methods as results tend to be made available more frequently and the team is able to work more effectively as issues and bugs are identified and resolved more quickly.
Bottom line: Failure to plan out engineering work is a recipe for disaster. Websites are technical in nature and proper methods will reduce the risk of project failure.
Not Just Web Design
| | |
| --- | --- |
| | A cheap website designer should offer more than just web design services (e.g. graphics, layout, styling). The complement of services offered should encompass ALL of the necessary elements to properly launch and promote their client's website. |
These elements include linking strategy and services, search engine submission, website search engine optimisation, social media integration, website content plan, article writing and website promotion services. Some designers also offer website hosting services as part of their design packages.
Bottom Line: A properly managed website needs a content plan to keep the information fresh and relevant, a website promotion plan to build up the website traffic, search engine optimisation to keep pace with search engines ranking algorithms and much more.
How can I help you right now?
I'm happy to share my 12 Tips for Creating the Best Business Website as a free gift. And I do mean 'free' - there's no strings attached - not even a request for your name and email address!
If you need help, advice, a friendly push in the right direction, to rant or rave about a product or service ... please don't be shy about contacting me. Perhaps I can help you achieve your business goals.
You can do it ...
"That was fast! That is exactly what I need it to do. You are amazing! You just might be the secret weapon that makes a website less  about being BUSY on the Internet and more about being a BUSINESS on  the Internet." - Stan L., advice-for-lifetime-relationships.com
Feedback is important: If you think this content was useful to you, feel free to LIKE and Share with friends, colleagues and family members.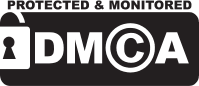 Return to Web Design Companies from Cheap Website Designer