Knowledge • Resources • Research
It's your business & website - It's my business to help you make it the best website!
100 Best Websites

Many website owners may not aspire to have their website listed as one of the best websites.

After all, the odds of acquiring any top website honors or website awards are quite high given there are MILLIONS of active websites out there.

If you are a website owner with grand intentions of being singled out as having one of the best websites and therefore earning a place in my "100 Best Websites" list, keep a few key points in mind about the ranking system that I use:
Official website ranking is based on publicly available traffic details (i.e. daily or monthly visitors to your website). Visit our website ranking guide to learn more about this topic.

Popularity with the Search Engines does not guarantee a top website ranking in our list. For example, appearing in the top 5 search results for your primary category doesn't mean your site is in the top 5 of our 100 best websites. However, understanding search engines and search engine optimization is a critical element for all website owners.

Website assessment factors such as "look and feel", fit-for-purpose, ease-of-use are heavily weighted in the ranking system. These factors are very much related to the overall website design.

Website content factors such as relevance, quality (including grammar, spelling), copy-to-advertisements ratio (e.g. too many ads on the site) are heavily weighted in the ranking system. These factors are related to web page design. For help and guidance, visit our web content guide.

Management and operations details such as "about us", "contact us", "help", "FAQs" are included in the ranking system.
Testimonials or customer reviews are heavily weighted in the ranking system.

Submit your Website
It's easy to submit your website for a review -- simply fill out the form below and I will be in touch with you to arrange a review. Please note that all website reviews are governed by this websites Terms and Conditions and Privacy Policy. Be sure to to read these documents before submitting your site for a review.

100 Best Websites ...
The following is a summary of some of the best websites grouped into helpful categories.

Best Websites that Provide Resources and Tools
Photography Websites: Whether you are a small business owner looking for stock images to use in your web, print and media projects or you are a photographer who is looking to create a web presence, this category showcases the best photography websites.
Freelancer Websites: When you need extra help to accomplish activities and tasks related to your website, you can always search for affordable help from freelancers.  Read my freelancer websites review to discover my preferred supplier.

Webmaster Guidelines: Owning a website is serious business and requires dedication and time to create an effective web presence.  As you learn more about websites and the internet, you should become more discerning about who you trust for advice and guidance.  Hopefully this website is one of your favourites.  However, there are some great resource sites out there that I personally use.

Best Websites that May Inspire Your Creativity
---
| | |
| --- | --- |
| | This website instantly makes you feel happy, thanks to the imagination and creativity of its webmaster, Melsie Holder.  Melsie is a self-proclaimed "Happiness Coach" who applies scientifically proven techniques to help make you feel Happy everyday. |
Why I love this website:

Great use of colour
Original content and graphics

Simple navigation
---
Best Educational Websites
Science Fair Projects and More

This website is a treasure trove of help for parents and students alike.  I think back to the "dreaded" days of trying to help my kids with their science fair projects.  Finding inspiration and practical help is now at your fingertips thanks to this wonderful website.

Why I love this website:

---
Best Websites that you May Request a Backlink
Depending on the business that you are in, it may be worthwhile to contact a website owner from any of these categories to see if you can have a link to YOUR website placed on THEIR website.
The major search engines really LIKE to see "votes of confidence" (issued in the form of web links) between websites. But it's critical that you approach credible website owners. Before you request a backlink, make sure you visit the website to ensure it's a high quality, original content and has "page rank" with the major search engines. Only link to websites that in "good neighbourhoods" -- Hint: use your linking strategy to guide you!

Best Websites you can Promote to Make Money Online
Dating Websites: Finding a companion or partner using a dating website is very popular. In fact, it is estimated that 1 in 5 relationships begins online. However, choosing the best dating website from the available pool of sites (over 1,000 of them!) can be quite daunting. This category will help you to focus your search and selection for the best online dating experience.

Wedding Websites: Planning a wedding is fun and stressful. The internet is a tremendous resource for finding wedding planners, caterers, car hire, photographers, wedding dance instructors, entertainment and more. The best wedding websites provide a one-stop resource to help you arrange and experience your special day!
How can I help you right now?
I'm happy to share my 12 Tips for Creating the Best Business Website as a free gift. And I do mean 'free' - there's no strings attached - not even a request for your name and email address!
If you need help, advice, a friendly push in the right direction, to rant or rave about a product or service ... please don't be shy about contacting me. Perhaps I can help you achieve your business goals.
You can do it ...
"That was fast! That is exactly what I need it to do. You are amazing! You just might be the secret weapon that makes a website less  about being BUSY on the Internet and more about being a BUSINESS on  the Internet." - Stan L., advice-for-lifetime-relationships.com
Feedback is important: If you think this content was useful to you, feel free to LIKE and Share with friends, colleagues and family members.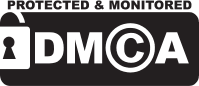 Return to the Best Websites Home page from 100 Best Websites